Google keeps changing its search algorithm more frequently than ever. As a business owner or an SEO, you need to start using SEO tools to keep your website performing better in the search.
I know marketing is not easy, but using these SEO tools, you can promote your business online and boost your site performance in the search.
There are countless SEO tools that you can use to optimize and improve your website ranking. I have compiled a list of the best SEO tools I use on my client's sites.
These SEO tools can be used for link outreach, keyword research, competition analysis, content development, finding site errors, performing SEO audits, etc.
The purpose of using SEO tools is to make the website optimization experience easier. I used some of these tools for years and found them quite helpful. They always save me time to do more productive things on the client's websites.
If you are a webmaster or an SEO, you must already know some of these SEO tools. Using these tools, you can improve the website user experience and create a robust website structure.
Best SEO tools in 2022
These are some of the tools I use, and I think they will be valuable for you equally.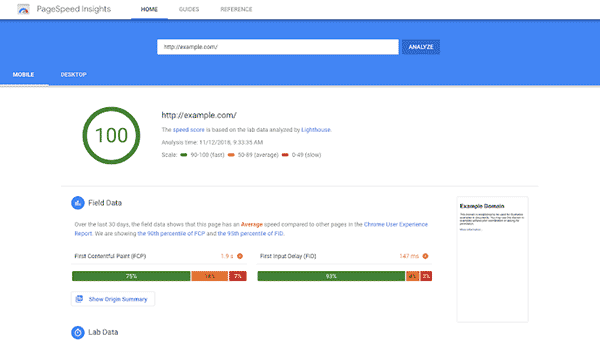 Get your PageSpeed score and use PageSpeed suggestions to make your website faster through PageSpeed Insights. It is a helpful tool for measuring the website's page load time. You can use it to measure how fast your website is loading on a user's end.
If your website uses many images, use this image compression guide to get a better score on PageSpeed Insights. Also, you can use caching plugins on WordPress to compress your site.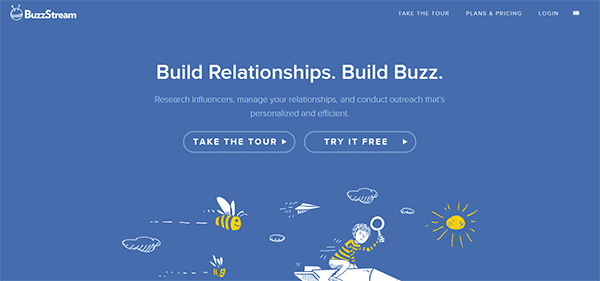 It is a great SEO tool for PR, online reputation management, outreach, and link building. You can try out their free trial before buying this tool. Here are some of the features:
Get the placements you and your clients deserve with BuzzStream's press list building and pitching features.
BuzzStream researches prospects monitors links and helps you do significant outreach.
BuzzStream helps you build lists and pitch influencers to get accurate distribution for your content.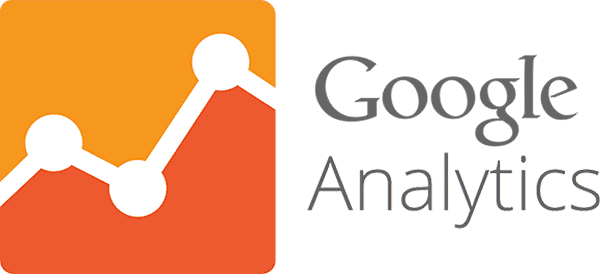 Get a deeper understanding of your customers by tracking their activity on your website. Google Analytics gives you the free tools to analyze data for your business in one place. You can use Google Tag Manager to add tracking codes such as Google Analytics, Facebook Pixel, and more.
It is a widely used website statistics and online analytics tool powered by Google. It helps you track your website traffic, conversion, bounce, etc.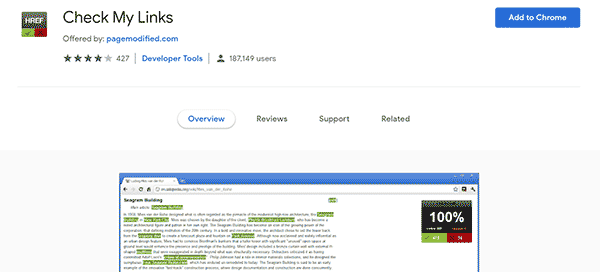 The free link checker extension works with the Google Chrome browser. It will crawl through any webpage and look for broken links.
When editing a web page with lots of links, this extension could help find broken links for you in a few seconds. You can also use this tool to find broken links on any website from where you want to get a backlink.
When you find a broken link, reach out to the webmaster and ask to replace the broken link with your site's link.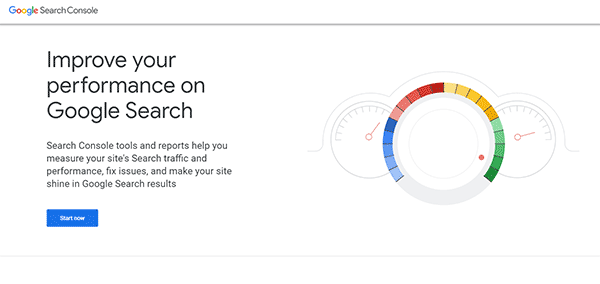 Google Search Console helps improve your performance on Google Search. It reports and measures your site's search traffic and performance. You can use this data to enhance your website usability and SEO.
It is one of my favorite SEO tools to fix website errors, crawling issues, keyword analysis, internal and external link analysis, and mobile usability issues. It is a powerful tool, and I highly recommend it.
You should verify your website property with Bing Webmaster tools to improve your Bing organic search performance. Also, don't forget to add your sitemap on Bing. However, Bing is not the most favored search engine. As a webmaster, you should not avoid any source where you can get traffic.
Bing webmaster tools will provide you with different sites performance reports, such as site-wide errors, internal and external links information, and much more. It is not much accurate if you compare it with Google Search Console, but it is another source where you can get valuable data about your site's search performance.
It will let you research keywords and queries searched by your potential customers. You can use Google keyword planner to find good keywords for an AdWords campaign with little help from other keyword tools, and you can also find great seed keywords to use in an SEO campaign.
Google's Keyword Planner tool offers marketers and advertisers valuable keyword data, such as related search terms, ad group ideas, keyword suggestions, keyword trend data, and more.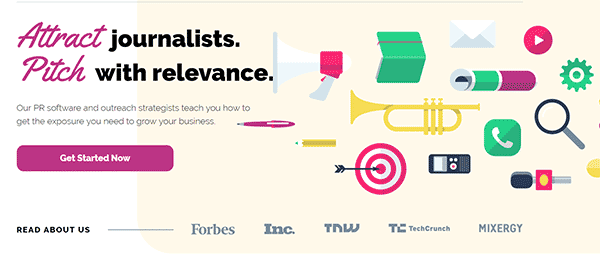 Find relevant journalists, influencers, and bloggers. It is software to help your brand reach the PR goals of your campaign. It can be used to reach out to bloggers and journalists to get backlinks to your website.
You can use this site to find a journalist and pitch them for articles and backlinks in their publications. You can search journalists by keywords and categories on your website. Find them out, then email them to ask for your product/service mentions and reviews. You can try these affordable email marketing services to easily send and manage email campaigns.
It is one of the best keyword research tools for finding keywords to include in your SEO strategy. KeywordTool is a free tool, but they also offer a paid membership if you want extra features.
This tool can find keywords for Amazon SEO, YouTube, Bing, Instagram, and more. Also, if you are looking for PPC keywords to use in a Google Ads campaign, then KeywordTool.io can provide them.
You can use this tool to find out LSI (Latent Semantic Indexing) keywords. LSI Keyword is a keyword that is semantically linked to the main keyword. In a nutshell, LSI keywords are keywords we generally find related to the main keyword.
LSIGraph comes with a limited free trial, but if you want full functionality and more keyword ideas, you must buy their membership. You can use these keywords to increase the relevancy of your primary keyword.
If you want to perform a basic SEO audit of your website structure, SEO, user-friendliness, and page speed, then you can use this website. Enter any domain name, and it will analyze its SEO.
SEOSiteCheckup offers a 14-day free trial, and then you can decide whether you want to buy a membership of this tool. It could be helpful for essential SEO audits and people with limited SEO understanding.
Tools to grow your search traffic, research competitors, and monitor your niche. Ahrefs helps you learn why your competitors rank so high and what you need to do to outrank them. It is an excellent tool for doing a competition backlinks analysis and finding out link building opportunities.
It is a paid tool and quite expensive for some. However, it is helpful because it can provide you with many tools within the dashboard to generate different reports, such as backlinks analysis, ranking status checker, and much more.
To test your structured markup data, you can use this tool to find errors and fix them. This specific tool helped me solve structured data markup errors on my websites. I highly recommend it, mainly if you use structured data on your website.
It is free to use for anyone, even if you don't have a Google account. It could be helpful for websites with many structured data markups. However, this won't be very useful if you have a simple website.
Use Übersuggest to find the keyword difficulty, competition, and search volume estimates. Ubersuggest lets you get insight into the strategies that work for others in your market.
Take your keyword research to the next level with tons of keyword ideas for SEO, PPC, and your next content marketing campaign. It is a completely free tool to use.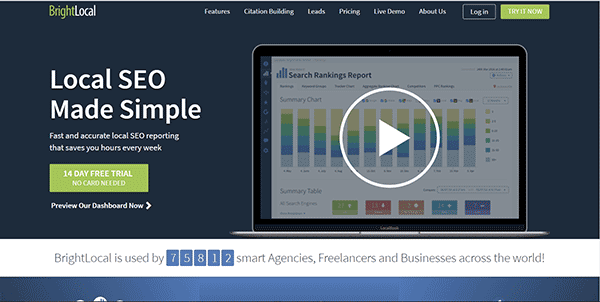 Bright Local is an excellent local SEO auditing tool if you are mainly doing local SEO. It will help you find out inconsistent NAP citations or duplicate citations. You will then resolve those issues much easier.
If you are a restaurant owner, check out my local restaurant's SEO guide.
You can use it to track different things about local SEO, such as keyword ranking, run SEO audits, online monitor reviews, Google My Business Listing audits, and a lot more. It is a paid tool with a free 14 days trial.
This one is my recent favorite tool. It recently helped me fix two broken links on my site. I wasn't aware of those links.
Siteliner is a free service to analyze sites up to 250 pages. You can buy their premium membership to explore websites with up to 25,000 pages. Siteliner can help you find duplicate content, broken links, and crawling reports.
It is a Google advertising program that comes with many different tools to find different profitable and low-cost keywords to run advertising campaigns.
This tool is specifically designed for advertisers to check keyword competition and monthly searches before publishing ads. This tool can check keyword competition and find out what people usually search in your industry.
Also, if you have an advertising budget, you can test different keywords and their conversion rate before using them in your website's copy.
No SEO or SEM expert lives without this uhelpfulSEO tool. It is one of the best research tools for competition analysis, keyword research, advertising research, and more.
It comes with a free trial with minimal functionality. You must buy their membership to get any valuable data out of this tool. It is a little expensive, but the data you get will be worth it. It is highly recommended!
One of the great tools to find out topics for your next blog post. It helps you understand what matters and the keywords people are searching for. This tool can develop a great content strategy for your business. A handy tool if you use it right.
AnswerThePublic uses auto-suggest results provided by Google and Bing. It is a free tool with limited functionality. If you want all the features out of this tool, then you should consider buying their pro membership.
Yoast SEO is one of the best WordPress SEO plugins. You can use it to add valuable data such as meta tags, generate sitemaps, and much more. It is a free WordPress plugin, but some features are limited to the premium version of this plugin.
If you are considering buying this plugin, read Yoast SEO vs Yoast SEO premium comparison.
SpyFu is one of the best competition research tools. You can search for any domain and track their ranking and keywords they've bought on Google Ads or perform SEO competitor research.
It comes with free or paid versions. A free version is limited in terms of functionality. So, if you want all the valuable features, you must buy any premium membership plan from their website.
It is one of the best SEO tools that every SEO or business can use to track a lot of different data about any website. You can use it to perform a technical SEO audit, whether it's yours or a competitor's website.
It comes with a free version and a yearly membership plan, which is cost-effective compared to other big names such as Moz, SEMrush, etc.
It is a Google Chrome extension that you can install for free. You can check any page for SEO parameters with the free SEOquake browser extension.
It is the quickest way to perform a basic on-page SEO audit of any page, internal links, and external links. You can export that data into a spreadsheet.
Recently, Google introduced a new algorithm by the name mobile-first indexing. It makes it essential to have a faster mobile user experience. You can check any page's mobile-friendliness by using the Google Mobile-friendliness tool.
You can enter the URL of any website to check whether it's mobile-friendly or not. Since Google now indexes the mobile version of every website 1st, so it is quite an essential tool.
You can test how a user sees your actual website on different mobile devices. It will show mobile usability errors and report them back to you.
Also, check out this article I recently wrote about the best free link-building tools.