Last Updated on
Canonical URL or URL canonicalization is a process to tell search engines about duplicate pages on a website. That's why it is important to have a solid URL structure so you could avoid canonical issues. It might be a little confusing subject for beginners but if you read this post, it will start making more sense.
URL canonicalization process is simple and can be used in a variety of ways. E.g; you can do cross-domain canonicalization, self-referencing canonicals, and of course duplicate URLs canonicalization. It is a great concept to know if you are serious about promoting your business online.
In this post, I am going to explain each scenario with a lot of examples so you can understand each concept clearly. Also, I am going to discuss different ways to canonicalize URLs.
If you are looking for link building strategy then check out my post on how to create dofollow backlinks.
What is a Canonical URL?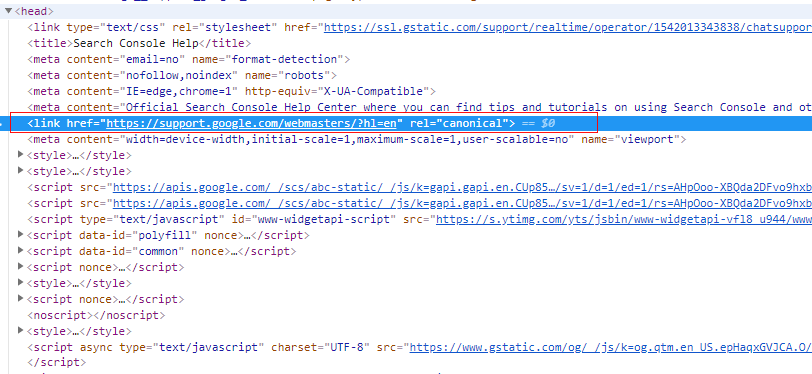 If your website has two or more identical pages with different URLs, you can use a canonical tag. It will help Google to understand which one that you want to be shown in the search results.
Let's suppose your website has 2 exact same pages on a product 'red sneakers'. Their URLs look something like this:
example.com/red-sneakers/
example.com/sneakers-color-red/
They both have the exact same content but the only difference they both have is separate URLs. Now, you want to tell search engines specifically which page is to be included in the search results when people search for 'red sneakers' or keywords used on the page. In that case, you would use a rel=canonical element.
It is an HTML element to tell search engines about displaying a specific page from multiple duplicate pages as a search snippet in the search listing.
What are the SEO benefits of using a Canonical URL?
The most important SEO benefit of using the canonical URL tag is to resolve duplicate content issues on your website. Although Google sometimes canonicalizes pages on its own, they prefer that you (webmaster) should specify it using different methods of URL canonicalization.
Also, with a canonical URL, you can resolve keyword cannibalization issues.
How to Canonicalize URLs?
There are different ways to tell search engines about duplicate pages. Here's how you can use them to specifically tell how to treat duplicate pages.
301 Redirect
When you create a new page on an existing topic and think that the earlier page you have written is outdated. You can use a 301 redirect from the old page to the new one. It will redirect users visiting the old URL to the new page.
Let's suppose you have written an article a decade ago. Now you want to re-write a new article on the same topic but with new content. In that case, you will use a 301 redirect from the old article to the new one. It will pass all the link juice.
Self-referencing Canonical
Self-referencing canonical is basically a canonical link used in the HTML head section of the same page to tell Google this is the original source. Some content management systems create URL parameters when users approach a URL from different sections of the website. This could create duplicate content issues that's why it is important to have a self-referencing canonical link on every page of the website.
Rel=Canonical VS 301 Redirect
They both serve a different purpose. Let me explain both of them with a few examples:
rel=canonical: It will tell search engines to credit a single page and use it as a search snippet when someone searches related queries. Search engines when they find a rel=canonical tag in the
section of your page, they will mark this page as a duplicate of the page that we used in the rel=canonical tag. So, instead of showing all the duplicate pages in the
search results
search engines will pick one which we have defined using a rel=canonical tag.
If your Google Search Console is reporting duplicate title, descriptions errors then you should have a look at each page. If they are duplicate pages then you can use this rel=canonical method to tell search engines. You can read my complete Google Search Console guide to find such tips.
301 Redirect: to move/redirect users from outdated content to the newer version. Use this method when you want to get rid of existing duplicate pages, but need to ensure a smooth transition before you retire the old URLs.