Are you looking for a simple solution to push down or remove negative search results from Google?
Negative search results could damage your online reputation and business. This is why many individuals and businesses spend time and resources to remove bad search results from Google.
In this article, I'll show you a simple and effective strategy to remove negative search results from Google.
By following this tutorial, you will be able to remove unwanted Google search results from the Internet that are affecting your reputation and business.
Why Remove Negative Content from Google Search
A negative search result can haunt a business or person for years. If you are a business, then it pushes away customers and destroys your brand.
For individuals, it closes doors to employment, relationships, and new opportunities. Over a period of time, this could lead to serious financial and mental health issues.
This is why you should immediately take action against negative search results. This includes defamatory content in search results, bad reviews, false information, or anything that affects your brand.
I have helped hundreds of my clients with this very same strategy. I am confident that it will be helpful for you too. Just follow along instructions in this article and you'll see quick results.
How to Remove Negative Search Results?
When you find a negative search result targeting your name or business, there is a good chance that you may overreact.
In these situations, people look for a negative SEO specialist.
These so-called specialists try to remove negative search results with thousands of backlinks using spam-generating software.
This is the last thing you should do if your only concern is fixing your reputation in the search results.
Let me explain why.
Negative SEO or Reverse SEO is a very bad solution when it comes to online reputation management. Instead of removing negative search result, it instead makes it even harder to push down the bad search results.
If you want real improvement, then you should hire an SEO service provider to actually remove or push down negative information from the search results.
Also, you can easily do it yourself if you've got time. DIY online reputation management requires time and lots of manual effort.
That being said, let's take a look at step-by-step actionable strategy to remove negative search results.
What is a negative search result?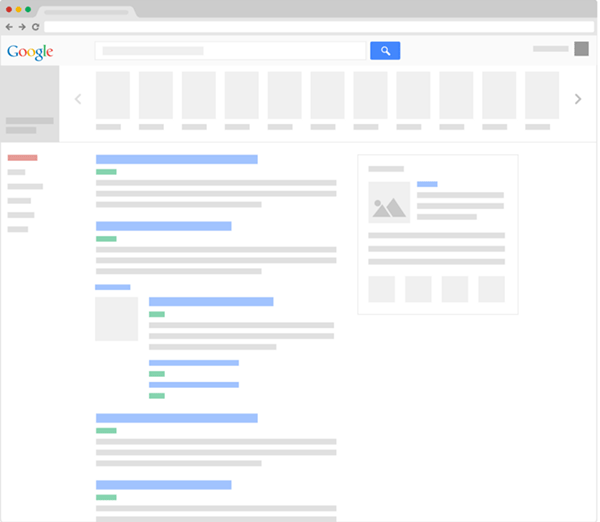 In simple terms, a web page in the search result stating negative or false information about a business or an individual is considered a negative search result.
It could damage the Internet reputation of a business or an individual. This will lead to huge revenue loss and sometimes complete bankruptcy.
Repairing online reputation is called 'online reputation management'.
It is a marketing practice that utilizes the available search engine optimization strategies to carefully remove negative search results.
This can be done in two main ways.
1. Getting the bad search result permanently removed based on incorrect information, legal action, and other methods. However, it could cost thousands of dollars and may not work very well.
2. Creating positive information with an effective strategy to push down negative search result. It is safe, efficient, and works very well for most businesses and individuals.
Is Negative SEO an Effective Online Reputation Management Strategy?

Negative SEO or Reverse SEO is a strategy where people create low-quality backlinks in hope of suppressing a particular page from the search results.
I have told this many times to my clients and I will repeat this here too.
Negative SEO is not an effective strategy. It did work in the past but Google can differentiate between spam links and real links now.
You should save your time and money by never using negative SEO strategy for online reputation management.
For more information, take a look at my detailed negative SEO case study to understand why I am against using this strategy.
How to remove negative information from the Internet?
Important: If the website looks shady then never contact the webmaster. They might replicate the content.
This online reputation management strategy rarely works but worth giving a try.
Negative results can be removed from Google and other search engines. Here's how:
Find and download all the search results from at least 10 pages.
Find webmaster's email. Or use who.is to find the information.
Contact the site owner to remove that negative page from their site.
The search result removal strategy has a very low success rate. That's why most online reputation managers prefer to use the push-down strategy to get negative information suppressed from Google. It works because hardly anyone ever goes to the second or third page of search results.
How to Remove Negative Search Results from Google using DMCA?
Google made it easier for people to request search results removal. But, in most cases, it doesn't work.
Google only complies with the search results which are a real threat to a person or if it is stealing someone else's digital work (copyright infringement).
If a negative search result on your name is showing up, you can ask Google to remove it by filling this form. Google is strict when it comes to the removal of a search result.
You should use it carefully and include as much information as possible like why do you want to get this removed and what's the reason.
Also, please keep in mind that if you try to manipulate the DMCA process, Google may take legal action against you or your company.
If that worked for you, then congratulations!
If not, then don't worry as you can still push down negative search results.
How to Push Down Negative Search results from Google?
Suppressing negative search results is a strategy that works every time for my clients.
With this strategy, unwanted Google search results disappear after some time for most of my clients. As I keep tracking those keywords, the negative results hardly ever come back.
Let me tell you how I do it.
1. Create a website
Having a website in this digital age is important for the survival of your business. If you don't own a website for your company or brand then you need to do it right away.
In online reputation management, our goal is to own as much 1st-page Google space as possible.
By creating our own website, you can work to rank it higher on the 1st position with effective SEO strategy. It might take some time but it is worth it.
Buy a domain name on your brand/business name.
Create a website and optimize it for your keyword which is affected by the negative result.
Optimize on-page SEO and improve the page load speed of your website.
Create backlinks (or hire someone) to improve the ranking of your website.
2. Create social media profiles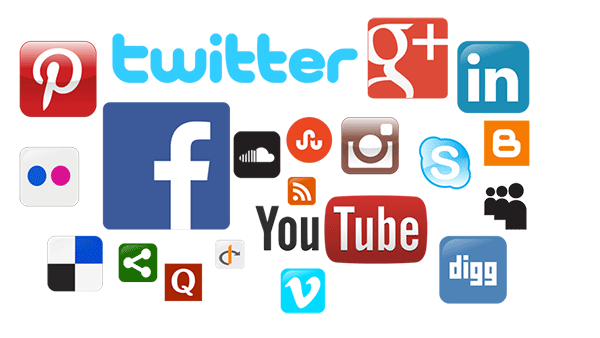 You can use some of these social media competitor analysis tools to research how other people in your niche are using social platforms.
By having a good social media presence you can rank higher on the 1st page. Remember our goal is to occupy as many 1st page results as possible to remove negative search results.
You can start by creating profiles on top social media platforms like Facebook, Twitter, LinkedIn, YouTube, Vimeo, Quora, and Pinterest.
The most important thing to keep in mind is that you have to keep your social media profiles updated on a regular basis. This will tell Google that these pages are frequently updated and are more relevant to the targeted keyword.
Create social media profiles on your keyword.
Interlink all those social media profiles and pages.
Keep all the social profiles regularly updated.
3. Create web 2.0 blogs
I have had great success using web 2.0 blogs to occupy 1st-page results. It helped me suppress content for a lot of my clients.
Don't worry, if you don't know what a web 2.0 blog is. I am going to explain it step by step.
What is Web 2.0?
Web 2.0 are publisher type sites that allow its users to create their pages with a unique URL. These sites include free blog platforms(Tumblr, WordPress.com, Blogger), social bookmarking sites, social media platforms(Twitter, Reddit, Quora), and video sharing platforms (YouTube, Dailymotion, Vimeo).
Web 2.0 provides page owners with sharing, grouping, and networking facilities. Most importantly, they create unique URLs where you can provide highly useful information to rank for your targeted keyword.
Which Web 2.0 Blogging platforms You should use?
Platforms like Medium, WordPress.com, Blogspot, and Tumblr are good examples of web 2.0 blogs.
Essentially you can create free blogs on those platforms and create good-quality content around your targeted keywords. Also, make sure that you optimize them for SEO.
If you don't know how to do SEO then read as much as possible on how to optimize a blog. It is an important step because you can't rank your web 2.0 property on the 1st page if it is not optimized.
Also, all your blogs should be regularly updated. This tells Google that your site is more recent and frequently updated which helps it bring to the first page.
Create blogs on platforms such as Medium, WordPress.com, Blogger, Tumblr, and so on.
Optimize them for search engines on your keyword.
Regularly, create content on those web 2.0 blogs.
Don't ever mention negative search results (that we want to push down) on any web 2.0 or social profile pages.
4. Write on High Authority Blogs
Find out top-quality blogs and news websites that are related to your line of work.
Pitch them an article idea that you think you are really good at.
Get your articles published in your name. If you are also trying to rank your website get a backlink to your website from that article too.
5. Create Powerful Backlinks
When you have created positive content, it is time to give it some credibility.
Create links on high-quality relevant websites and link to your positive content.
This can improve search rankings for your positive stories, especially in Google.
How to Remove Negative Search Results from other Search Engines?
While it is possible to remove some pages from Google, but the odds of getting it approved are very low.
On the other hand, it is illegal if you falsify DMCA on any search engine. Google, Microsoft, & Yahoo can take legal action against you if you try to wrongfully purge the results.
To remove information from other major search engines, please follow the given links:
The most helpful way to remove negative search results is by providing positive search results to search engines.
Write high-quality content on your online social profiles and web properties.
Promote your brand online by using advertising, guest postings, and PR.
Create more web properties and increase your brand influence in the search.
Manage social media accounts for your business more frequently.
Respond effectively to every positive or negative review related to your brand.
In short, spread your brand influence online. It will take some time to get satisfactory results, but eventually it will work.
Check out my recent post on how to remove a domain name completely?