Promoting a small business website is tough at times when you don't have much content on the website. By using SEO, many small businesses have increased their leads and customers. In this Small business SEO guide, I am going to share with you proven small business SEO techniques which also worked for lots of my clients.
How SEO Helps Small Businesses
When people have new small businesses, their marketing budgets are quite limited most of the times. Sure, there are countless other ways a small business could be promoted online. However, almost all of them are quite expensive. So, in my opinion, investing your time learning SEO basic concepts can help you a great deal to boost your site traffic for free. When you have a good amount of customers then it would make more sense to use other expensive marketing strategies.
When my clients hire me to optimize their small business SEO, they have no idea why they have no customers after trying to do SEO by themselves. That's the only reason, I am writing this guide to help business owners grow their sales.
Most online businesses fail because of poor marketing strategy. SEO is quite an effective way to promote your business online. It should be a crucial part of your online marketing strategy.
Here's how to Boost Your Small Business SEO
Using these techniques you can increase any small business site rankings and traffic. I apply this same strategy to help my clients rank better in the search.
Develop an SEO Strategy for your Small Business
A focused SEO strategy will help you get the traffic on the site quickly. It is quite important to always develop an SEO strategy. Here are some of the best practices to create a small business SEO strategy.
Find out keywords to add in your site copy. Keywords are queries that your potential customers search on Google to find help/product.
Find out your top business competitors. You can find them by searching them on Google by entering business focused keywords.
Define how would you use keywords throughout your website.
Create a link building strategy to acquire more backlinks.
Perform a Competitors Analysis
By researching the SEO strategy of your competitors, it will help you understand a lot about how they are promoting their business online. It will give you a lot of new ideas to grow your small business. It is a very crucial step for any small business to invest in gathering competitors' data.
How exactly should your perform a SEO competition analysis?
Find out top websites on the keywords that you want to rank your website.
For example: if you are targeting coffee shop in NYC, then you should check which websites are appearing in the top search results.
Find out how many times they used the keyword on the page? What's their content strategy? Which SEO techniques can you apply to outrank them
You can also use some SEO competitors research tools to gather competitors data more efficiently and quickly.
Keyword Research
Keyword research should be an important part of any small business SEO. Without having proper keyword inside your copy, it is quite difficult to attract any organic traffic.
Make sure that you are using properly researched keywords. Always use keywords which have low competition. I have compiled a list of best free keyword research tools that you can use to find the good keywords.
I personally use Semrush, Google Search Console, Google auto-suggest, and Keyword planner to find out keywords. Semrush is quite expensive for a small business but I can assure you, you can also find great keywords using your Google Search Console "Search Performance" report.
Similarly, you can use Keyword Planner. It is a free tool and can give you a lot of useful keywords. I have written a detailed tutorial on how to find keywords using keyword planner, make sure to check it that out.
SEO Audit
Every small business should perform a site-wide audit. This will help you find out errors which are holding your website back.
Make sure that you look for things which can be further optimized. There's always a room for improvement, make your website the best website ever.
You can use some of these tools to perform a site-wide SEO audit.
Woorank
SEOsitecheckup
SEOPTIMER
If you want a thorough SEO audit and you have prior experience with SEO then check out this tutorial on how to perform a manual SEO audit.
On page SEO
There are many things that you can do to optimize your small business on page SEO. By following these best on-page SEO tips you can rank any low competitive page quite easily.
Use a primary keyword in HTML H1 tag.
Use SEO friendly URLs throughout the website.
Link internal pages and posts together so that Google can crawl and index all pages easily.
Use keywords in the first few paragraphs of a web page.
Create bullet points whenever possible.
optimize website speed to load faster on every device.
Speed Optimization
Google prefers fast websites to appear on the first page of Google. If your website is extremely slow, your website will perform not to its full potential in search results. I recently did a comparison between WP Super Cache and WP Fastest Cache, make sure to check that out especially if you are using WordPress.
Speed optimization is especially more important if your potential customers use your keywords to search your business on mobile. Using unoptimized image can slow down websites. You can easily compress images without losing quality, even after uploading them to your site.
You can use these tools to check out your current page load speed:
Google PageSpeed Insights
Pingdom Speed Test
Schema Markup
Schema markup is especially good for local websites SEO. Using schema markup on your website will help Google show better and more informative search results to users. It will also improve your website ranking and CTR.
If you are using WordPress, then you can check out these schema rich snippets WordPress plugins
Internal Links
Internal links are HTML links created on the same website to connect to different pages. It enhances the navigation of your website and allows visitors to navigate through your website easily.
It is important that you provide complete navigation to your service pages, product pages, about page, contact page, and homepage.
Always nofollow all external links on your website and when creating links to internal pages of your website then make sure they are always dofollow backlinks.
Google Search Console
When you have completed your website, you might need to check if there's any major site structure issue which can break your website functionality or stop it appear in search results.
Google search console helps webmasters to find errors such as sitemap errors, 404 errors, 301 redirection errors, duplicate Meta tags, and crawl errors. You can use Google search console to check how Google bots see your website. By accessing Google Search Console account, you can fix errors reported by GSC. Doing so will boost your website ranking in search.
Sitemap
What is a sitemap?
In simple words sitemap in modern terms is an XML file which define a website structure and URL structure to search bots. Search bots then crawl these URLs and index them to it's database.
You can create sitemap on WordPress using different plugins. After that, you can submit a sitemap to Google and Bing.
How to submit a sitemap to Bing Webmaster Tools?
Create an account on Bing
First you would have to register your website property in Bing Webmaster Tools.
After that, you can simply copy your XML sitemap URL and submit it to Bing.
How to submit a sitemap to Google Search Console?
Create an account on Google Search Console.
Verify your website property in Google Search Console.
Now you can easily submit your XML sitemap by copying URL and pasting it to GSC.
Google Analytics
Google analytics allows you to measure your website traffic. It has different uses and can be very beneficial to track your small business SEO efforts. It will help you learn:
About your website visitors
Activity of visitors on your website
identify good and poorly performing pages
Create Web 2.0 Blogs
There are many platforms which provide free blogging and website setup. Like WordPress.com, Tumblr, medium and so on. Use these platforms to write blog posts on topics relevant to your small business.
Make sure that it is useful to your readers and you are offering some value to the reader. Don't forget to leave a backlink to your website in the post.
Web 2.0 blogs are an incredibly reliable way to improve your website ranking. Here are some of the web 2.0 blogs on which you can create a blog and start writing:
Medium
WordPress.com
Tumblr
Weebly
Blogger
Create Social Profiles
By creating social profiles there are 2 benefits:
It will improve your business online reputation.
Improvement in ranking and website authority.
Create social profiles on your business name so your clients or customers can easily find you. If there is an option to share your website on your profile, it is important that you utilize that option. Add your website to your social profile.
Write Guest Posts
There are many benefits of writing a guest blog post on the authority website in your niche.
It will bring direct traffic from that blog to your business website.
A backlink from high domain authority website will boost your website's ranking.
Find out top bloggers who cover the topic relevant to your business. For example, if you are selling shoes online, then there are blogs that write about the latest fashion trends. You can pitch them your blog idea and get published.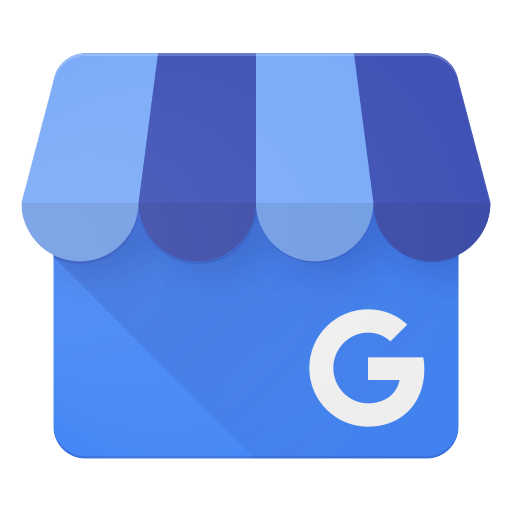 Create and Verify Google My Business Listing
Google My Business listing is essential if you are a local business. It will help people find your business location through Google maps and Google search results.
Google Business listing will attract new customers. Your potential customers would definitely search your business location if you provide products and services at your location. So, it is highly recommended to use Google My business.
Submit Your Small Business to Local Directories
If your online business is targeting a local audience, then you should submit your website to local business directories. It will improve your website ranking and you will also some leads from these directories
If you want to submit your website, these are some of the widely known local business directories:
Manage Your Small Business Online Reputation
Online reputation management is a process of managing search results and reviews of a business which shows up in search results. If you want to make your business website get leads and business, you should improve your business online reputation.
Here is a step by step guide to improve your online reputation.
I hope you find this post useful. I know there are many other things which can be added to this guide. So, let me know what should be added. I will update the post.