Last Updated on
Are you looking for the best free link building tools? I know when it comes to link building, everyone struggles to find the right tools. I have compiled a list of the best free link building tools that helped me create backlinks for my clients.
Why do you need link building tools?
These tools can help you manage and automate your link building campaigns easily. Here are some benefits:
Backlinks analysis
Organize link building campaigns
Find influencers in your niche
These tools can improve the quality of link building campaigns.
1. Google Search Console
You lose valuable information if you are not already using the Google search console. GSC helps collect information such as internal link structure, content duplication issues, sitemap index, and external links to your site.
Search Console will help you understand who is linking and which page is more popular.
I recommend reading this Google Search Console guide. Any webmaster who wants to promote his business online will get valuable data using this fantastic tool. You will also get informative on-page SEO data that will help you fix many SEO issues.
2. Check My Links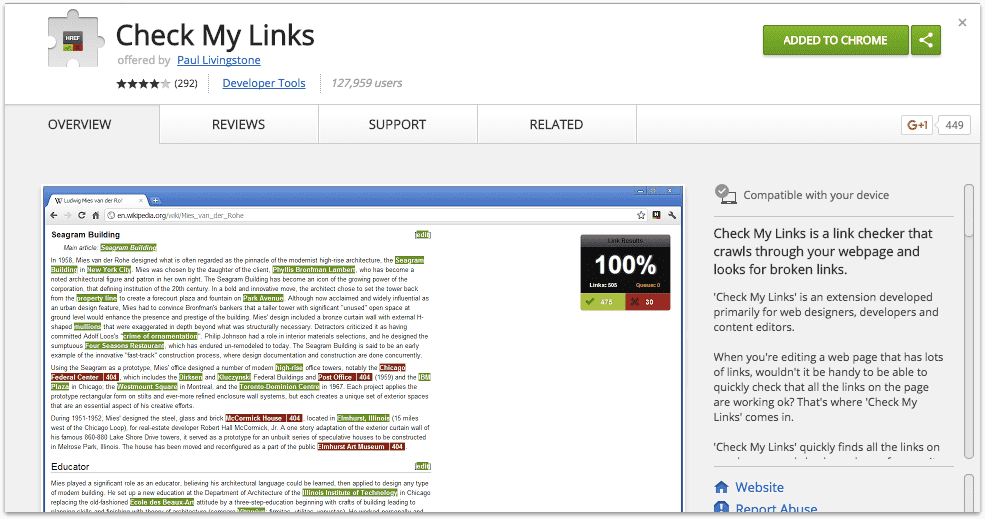 It is a free Google Chrome extension that anyone can install free. It will help you find out link-building opportunities. Once you have it installed:
This extension will mark 'red' all broken links.
All working links will be marked as 'green.'
You can use this tool to find broken links on authority websites.
With the help of this tool, you can also check your site broken internal links.
The most important part is this tool is entirely free. Anyone who uses the Google Chrome browser can install it right away.
3. Google Analytics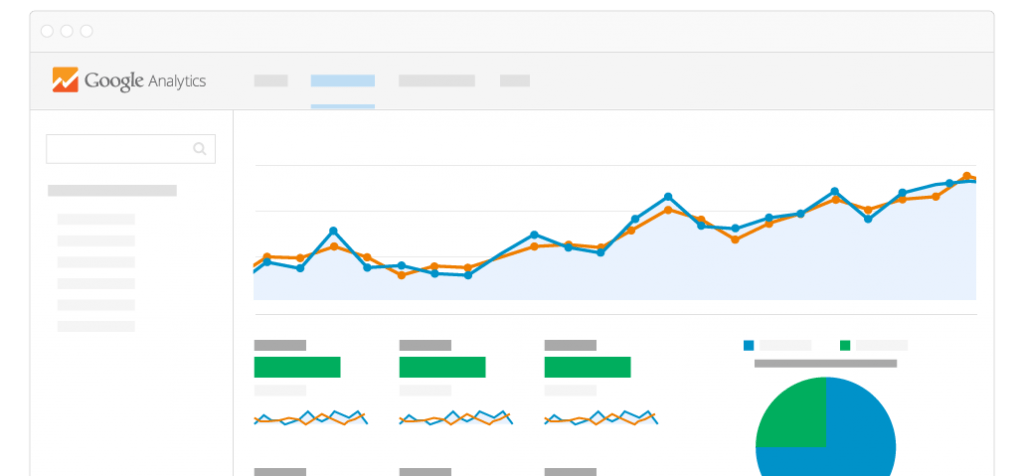 Although, this is not a link building tool. However, you can use this tool to conduct keyword research that will help you analyze which pages and keywords you can rank your website.
After that, you can use those keywords and pages in your link building campaign. Create more high-quality backlinks on those keywords and pages, and you will rank better quickly.
Google Analytics is a free tool. You can find a lot of other valuable information regarding your site traffic. Your website visitors' data, such as gender, location, country, OS, browser, etc…
Read this post on how to set up Google Analytics.
4. Semrush
Semrush is one of the most widely used link building tools by SEO experts and marketers. It is not entirely free, but they offer a free trial period, so you can check out their tool before buying a membership. Other than link building analysis, this tool can do a lot more. You can do the following:
Keyword group and management
Competition analysis
Social media insights
5. Majestic SEO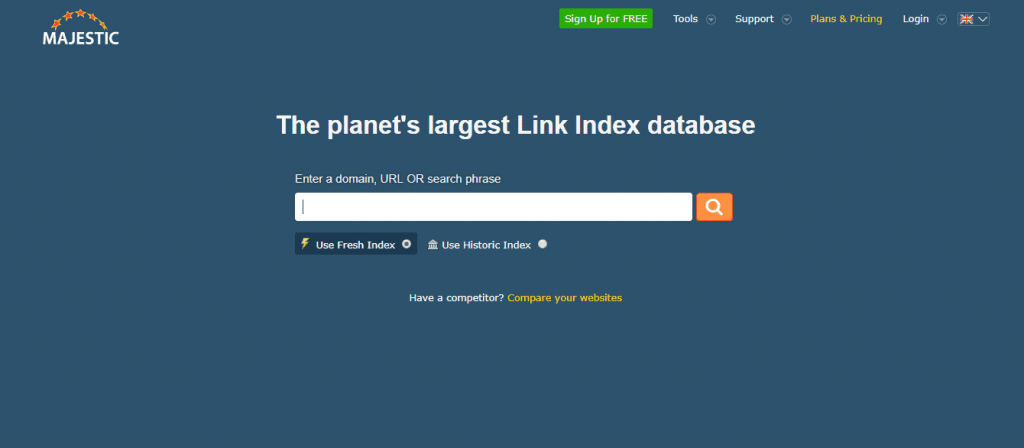 It is a comprehensive backlinks analysis tool. There are a lot of details about your website or a competition website that you wouldn't find elsewhere.
Using the Majestic tool, you can analyze links throughout your website, both external and internal links.
URL redirection – Find URLs on the site that are redirecting to different pages
Referring domain analysis – find out what domain refers to a particular site.
Anchor text analysis will help you find the anchor text used to link your content.
6. BuzzStream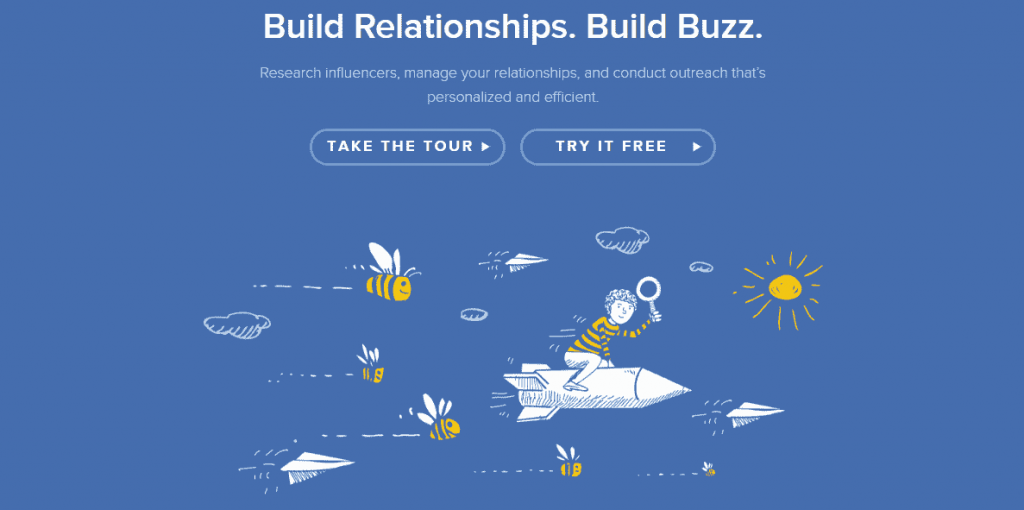 Using Buzzstream, you can build relationships with other content publishers and conduct an outreach campaign. It is quite an efficient link building tool to create a buzz around a product/service.
You can research influencers.
Add team members to communicate and manage the campaign
Reach out to influencers and keep track of it.
Build relationships with them for further link building opportunities.
7. MozBar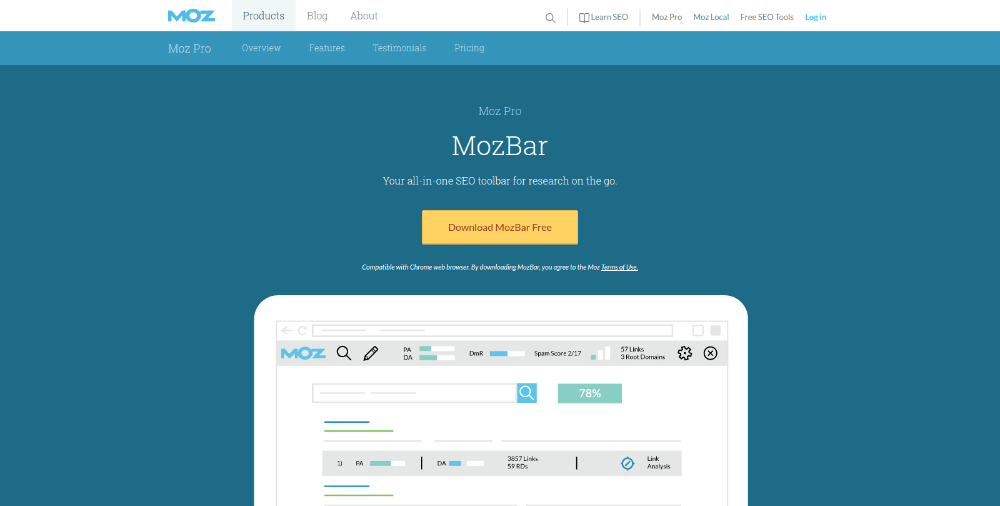 MozBar is a free link building Google Chrome extension. This tool can help you research a competitor's website on the go. It is one of the handy link-building tools you cannot live without once you try it.
Find and highlight keywords on a page and differentiate backlinks by type: Followed, followed, External, or Internal.
Also, you can check the famous Moz Domain Authority and Page Authority without using this Google Chrome extension for free.
8. OpenSiteExplorer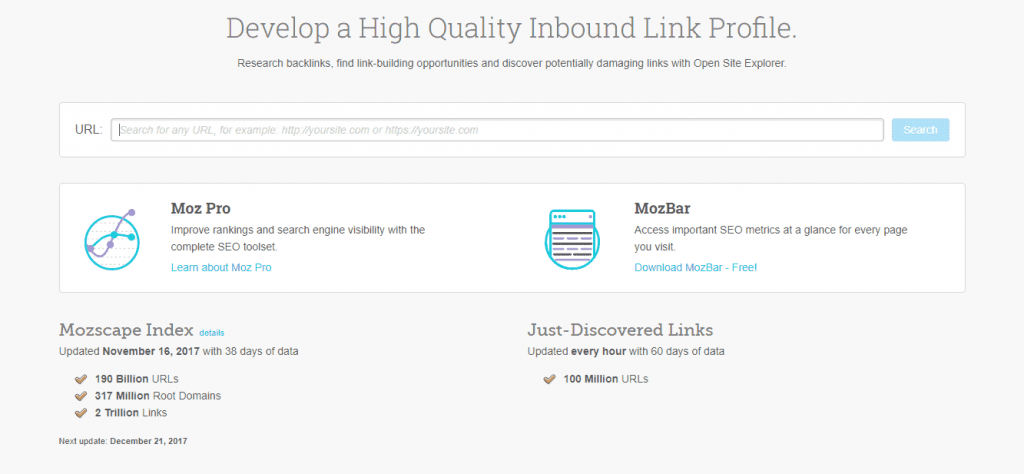 Another fantastic tool by MOZ. Discover and analyze link building opportunities with this tool. A few daily searches are free, but if you want to keep using this tool, you must buy a Pro version.
You can check Moz domain authority, page authority, page link metrics, established links, linking root domains, inbound links, external links, anchor text, spam score, and find new link-building opportunities.
OpenSiteExplorer is one of the best SEO tools if you are serious about building high-quality backlinks.
9. JustReachOut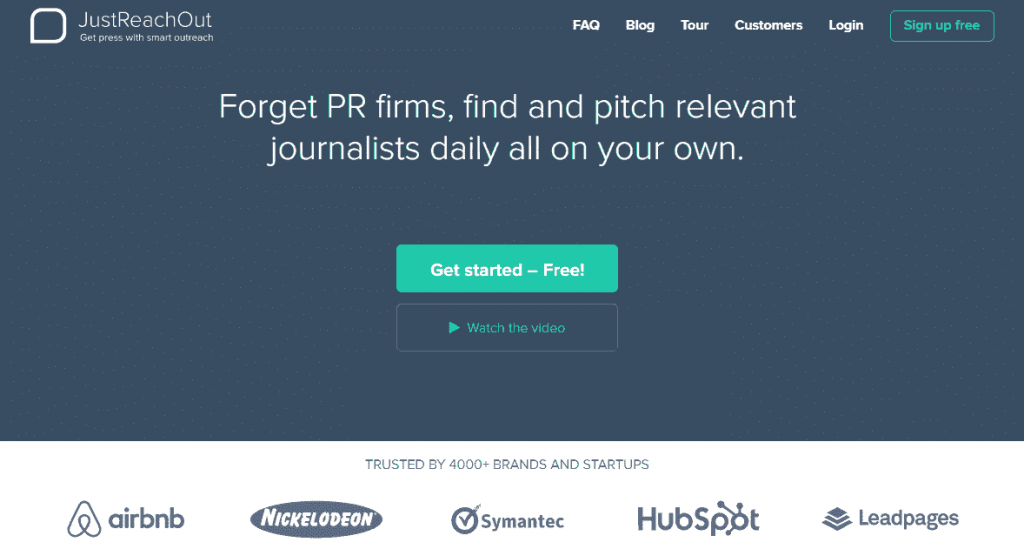 A great link building tool if you want to build relationships with relevant bloggers and journalists in your niche. Any business or startup that wants to build a buzz around its brand/product can use it to spread the word around.
JustReachout can help you find editors and publishers; you can contact them immediately.
This tool can get powerful links from high-domain authority websites. You must send your desired publishers and editors email pitches to get started.
10. Ninja Outreach
Ninja Outreach offers a variety of features. Besides link building, somebody can use this tool for influencer outreach. You can use it to:
Generate leads
Content Promotion
Collecting contact info
Finding Podcast Guests
Instagram Prospecting
Content Research
Blogger Outreach
Link building
Cold Emailing
Twitter Prospecting
Influencer Marketing
When you need to create powerful backlinks, these tools can help you in the best possible way. Every SEO expert or savvy entrepreneur should at least have some knowledge about these fantastic link-building tools.