Last Updated on
Every new business needs a flow of customers to increase their profits. There are numerous ways to promote a small business online. In this post, I will share a simple yet effective SEO strategy specifically designed for your small business.
I will focus on using search traffic as a reliable method to bring in a steady flow of new customers.
Every small business faces challenges that are usually identical. Most business owners think about SEO when they do not receive any organic search traffic.
Wouldn't it be better if they had addressed the SEO aspect earlier? Implementing an SEO strategy early on could help safeguard your business website from potential SEO setbacks in the future
Strategy without tactics is the slowest route to victory.
Tactics without strategy are the noise before defeat.
-Sun Tzu
By following this article, you will learn how to craft a fundamental SEO strategy for your small business website. Applying these methods to formulate an SEO strategy is crucial to safeguard your online business from potential future SEO failures
1. Keyword research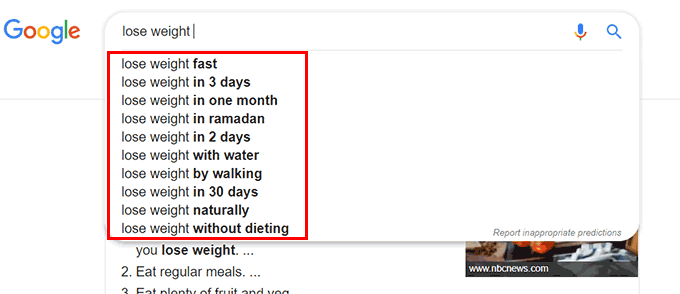 When you start an SEO campaign, your first and most important task is to focus on keywords. Keywords are the words and phrases that help you explain your business to potential customers and understand who your potential customers are.
Keyword research is crucial for the success of your SEO campaign. If you don't choose the right keywords and structure them well, your website won't appear in front of the people you want to reach. This won't benefit your online business.
Picking the right keywords for your website is a straightforward process. You can use various tools to find keywords for your webpages. Here are some free keyword research tools to get you started.
2. SEO Competition Analysis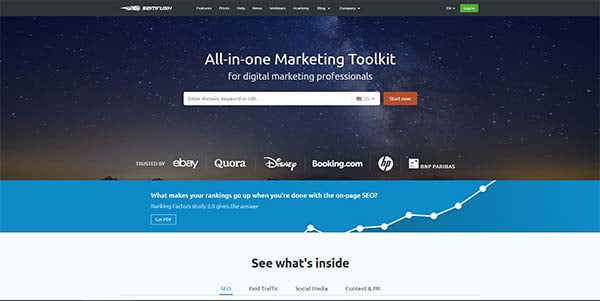 One of the crucial steps in any SEO campaign involves analyzing your competition from the start. Examining your competition's SEO strategies provides valuable insights.
This insight is instrumental in shaping your own SEO campaign for your business.
You have several excellent tools at your disposal for uncovering your competitors' SEO data. Also, you can rely on your own SEO knowledge and common sense to assess their websites, content, and SEO techniques.
For those who prefer a simpler approach, here are some effective SEO competition research tools that can assist you in gathering valuable SEO information to craft your own SEO strategy.
3. Website Structure for SEO

When it comes to SEO, the way your website is set up can have a big impact on how it shows up in search results and how easy it is for people to use.
So, what can you do to make your website work well?
Plan Your Content: Decide what topics and categories you want to write about on your site.
Make Clear Menus: Create easy-to-use menus at the top and bottom of your site, and make sure they link to all your pages and categories.
Link Inside Your Site: Connect your pages and articles with links. This makes it simpler for people to move around your site and for search engines to understand it.
Handle External Links: If you link to other websites, mark those links as "nofollow" to keep your site in good shape and not pass on your SEO strength to others.
Use WordPress Tools: If your website runs on WordPress, consider using plugins that suggest similar posts or manually add related content at the end of your blog posts.
By following these steps, you can organize your website effectively, improve your search rankings, and make it easier for visitors to use.
4. Target audience
Identify your target audience. If you can discover potential buyers by using questionnaires and social networking, this will give your business a competitive edge.
Your target audience is a specific group of people you are aiming to reach with your product.
Focus on a particular community.
For instance, if you're selling bicycles, you can determine, through research on sports and vehicle-related forums, the types of individuals interested in purchasing a bicycle.
Let's assume that fitness enthusiasts are keen on buying bicycles. In this case, tailor your website content and landing pages to appeal specifically to this audience.
5. Local business directories
Every small business, especially those targeting a local audience, should consider submitting their website to top business directories. These directories play a significant role in enhancing your local online presence.
To boost your local SEO ranking, I recommend checking out this local SEO guide.
Typically, a business listing includes essential details such as your business Name, Address, and Phone number (NAP), along with other relevant information.
You can discover various websites like Yelp, Foursquare, and Better Business Bureau where local businesses can create business listings.
For SEO purposes, it's essential to identify local business directories that accept website submissions. This can significantly improve your search engine ranking and visibility on platforms like Google Maps.
Also, consider that many people search for businesses in these directories, potentially generating valuable leads for your business.
How Much Should Small Business SEO Cost?
If running your business keeps you too busy to learn and consistently apply SEO, you have other options.
Many local marketing agencies are available to help with your small business's SEO, but their costs can vary by location.
For example, in Western countries, they might be more expensive. If you're on a tight budget, you can also hire freelancers through platforms like Upwork and Fiverr.
I hope this post will give you a great start in developing a perfect SEO strategy. Let me know your thoughts in the comments.