Last Updated on
If you want to improve your SEO, there's no better way than to execute a technical SEO audit. A technical website audit will help you understand your website's SEO problems and how to fix them. In this post, I will share many tools you can use to audit existing website structure, SEO, content, speed, and other important SEO ranking factors.
Is an SEO Audit Worth it?
I think every website can benefit from an SEO audit. You must perform an SEO audit when:
Your website is not updated for some time.
A sudden decrease in website visits
Your website performance and ranking drop in the search
Reviving an old website
A website audit can help you solve issues such as slow page loads, broken links, and 404 errors. It will help determine issues stopping your site from ranking better than competitors.
A technical website SEO audit will give you an overall picture of how Google visits your website, find out SEO issues, and fix them.
If you want more organic traffic, you should consider doing a technical SEO audit, no matter the size of your website.
Best Tools to Perform a Technical SEO Audit
Using SEO tools, You can perform an SEO audit more efficiently. Sometimes it is impossible to check every page for errors, especially on larger websites.
Google Search Console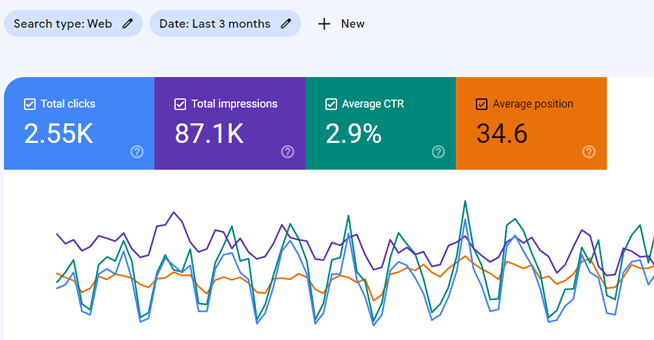 Using Google Search Console, you can find crawl errors, mobile usability errors, structured data flaws, and similar issues that impact SEO.
I use this tool because it provides the exact data I need to improve SEO.
Google Search Console is essential to track any website's SEO performance. You can find out about crawling and indexing issues, fix sitemap issues, and find new keyword opportunities.
1. Page Indexing Report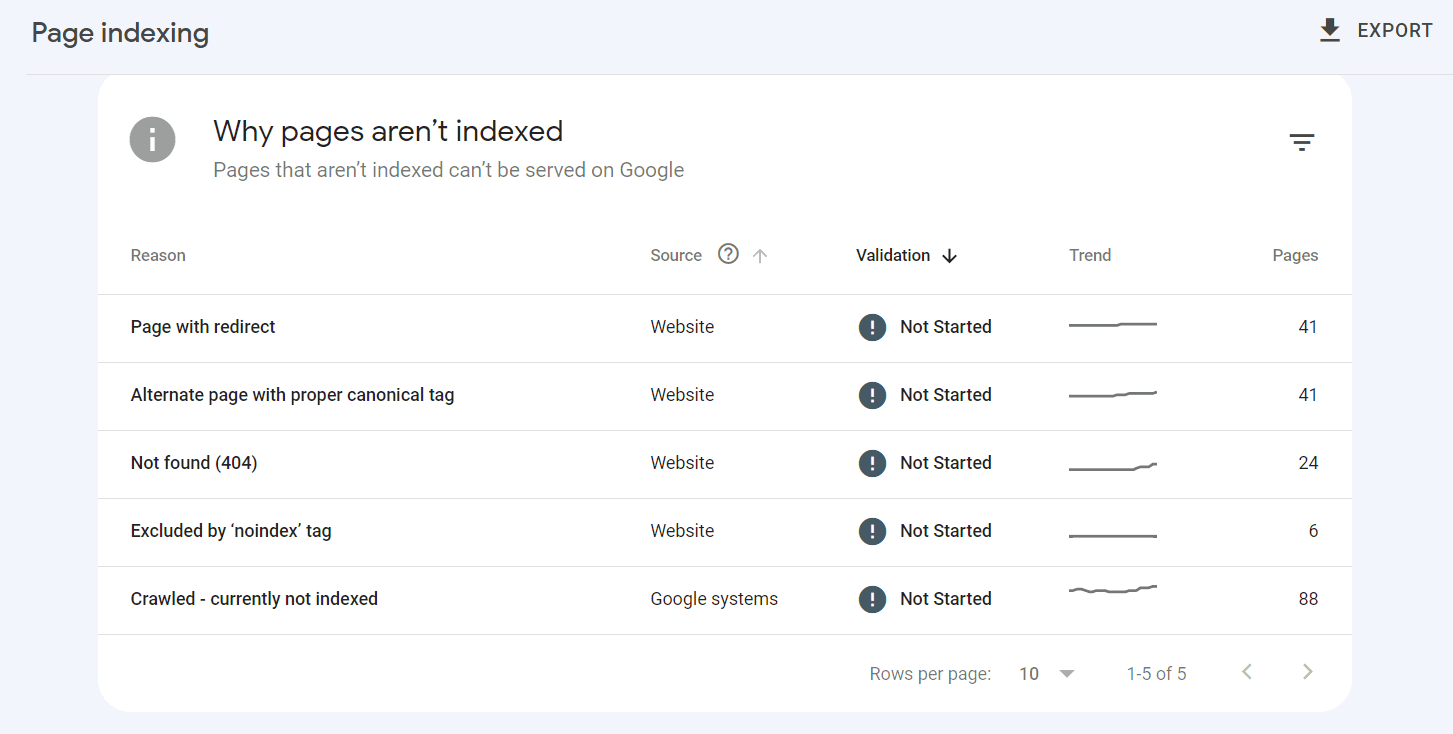 You will find this report under the Index menu in your Search Console property. When you scroll down this page, you will see a section called 'Why pages are not indexed?'. Here, you will find information about pages that Google does not index.
You must carefully investigate if there are essential pages that you want Google to index. If you have unnecessary pages, you can similarly remove them.
2. Security & Manual Actions 
Most sites don't have security or manual warnings from Google, but it is always a good practice to confirm. If you see a manual action or a security issue here, Search Console also provides detailed instructions to resolve them.
3. Inspect URL 

You can inspect any URL if Google has indexed it by using this tool. In the previous version of Search Console, we had a separate section for Inspect URL tool. However, in the recent Search Console, the search bar you see above in the Search Console works as Inspect URL too.
4. Mobile Usability Issues
If Googlebot encounters errors while crawling the mobile version of your website, it will display those issues in the mobile usability issues report in Search Console.
These two errors most often pop up in the mobile usability issues report:
Content wider than screen
Clickable elements too close together
Content wider than screen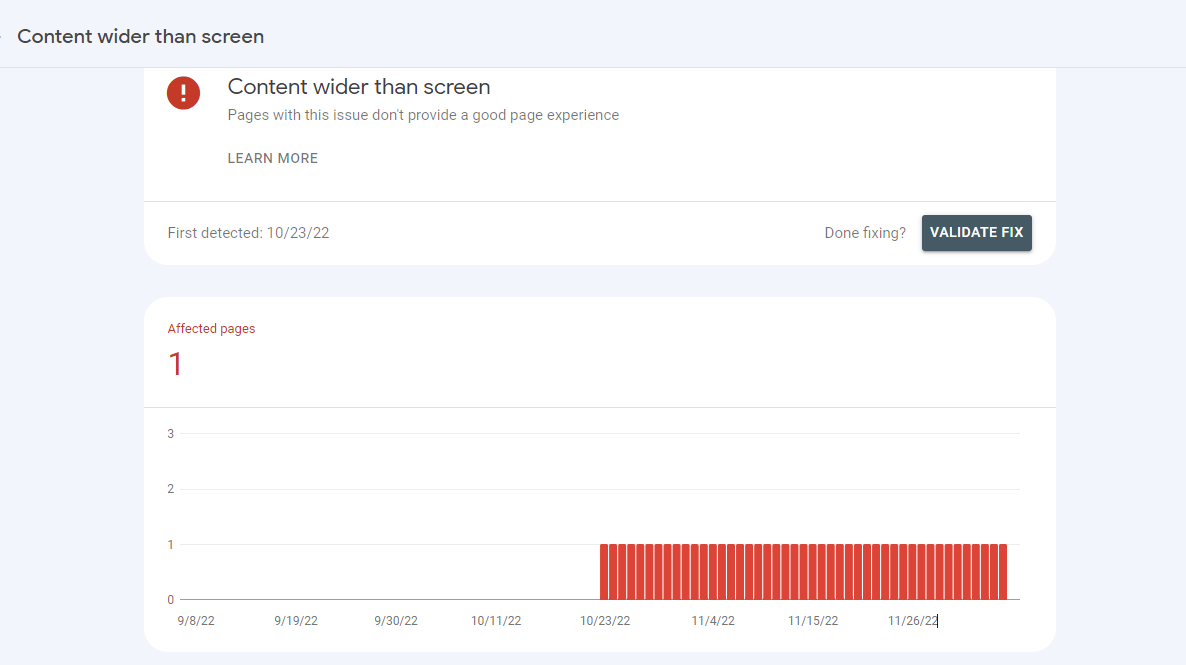 Horizontal scrolling is essential to see words and images on the page correctly. This issue happens when a website uses absolute values in CSS declarations or uses images designed to look best at a specific browser width.
Clickable elements too close together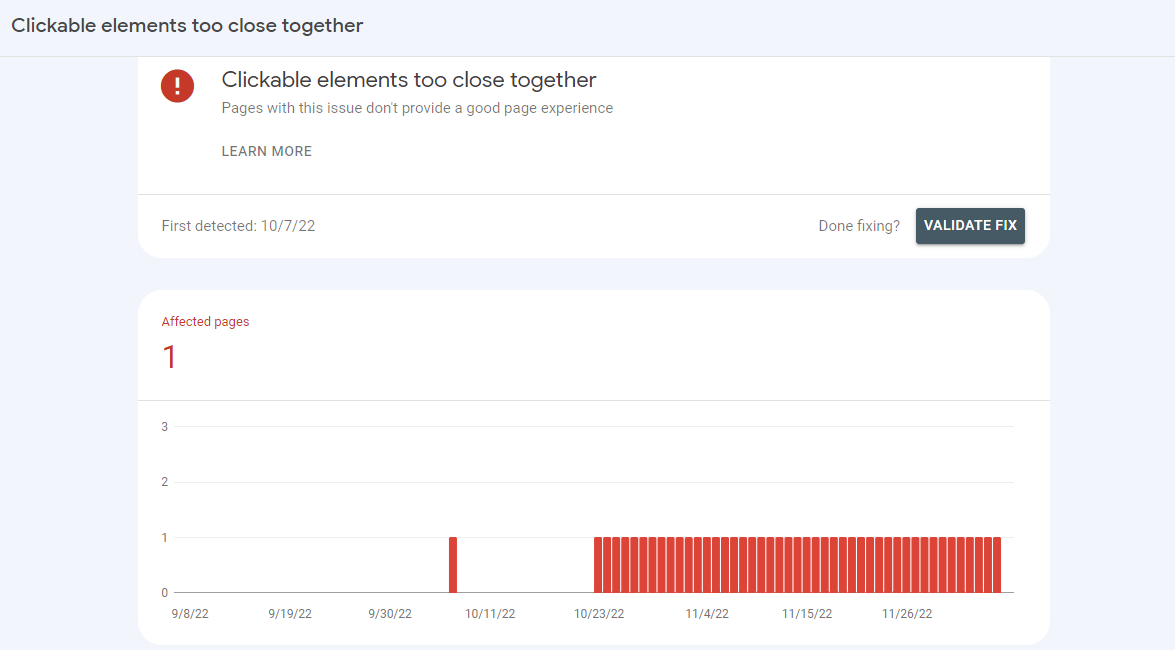 Touch elements, such as buttons and navigational links, are so close to each other that a mobile user cannot easily tap a desired element without tapping a neighboring element.
How to fix these issues?
Suppose a URL is affected by these mobile usability issues. You can troubleshoot by pasting the affected URL in the Google Mobile-friendly Test tool. If it shows this page as mobile-friendly, click the validate fix button in the Search Console. It should fix the issue. However, if the Mobile friendliness tool reports problems with the page, you should report to your web developer to fix them.
Google Analytics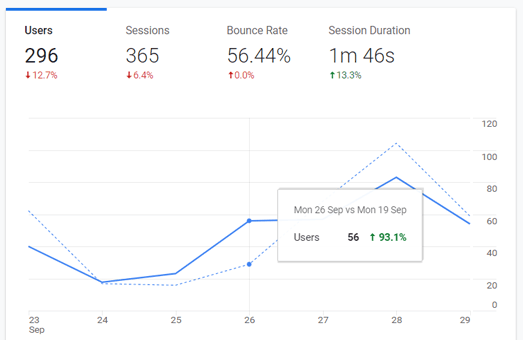 Although Google Analytics is a tool to measure website traffic, it sometimes indirectly helps us determine how users browse the website.
This tool doesn't deliver exact SEO errors. Using this data, you can find valuable information that will give a broader perspective.
For example, suppose website users are not converting into sales. In that case, you can analyze the time a user spent on the page, the pages they visited in a session, top-performing and least-performing pages, etc.
Google Search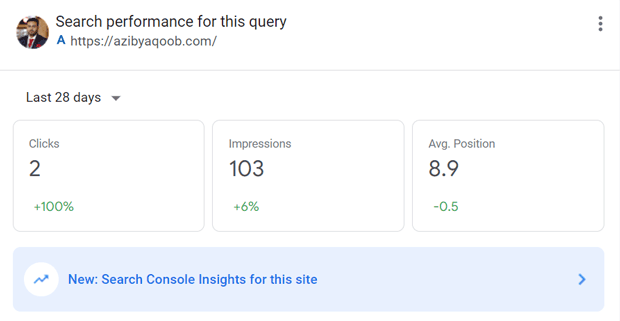 Knowing how your website appears on Google is a great way to see if it performs to its full potential. Doing searches like site:www.example.com and link:www.example.com will provide you with information about how many pages of a website are already indexed and how many backlinks a website is getting.
You can see how Google displays your meta tags in real-time. If you see any issues, you can quickly optimize your meta tags.
Screaming Frog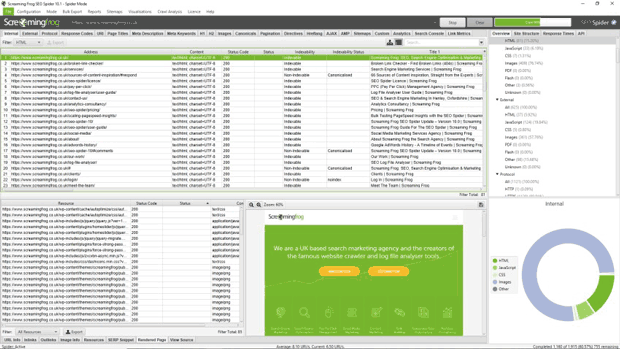 It is a powerful tool that will crawl your website pages and collect important SEO data such as meta tags, broken links, alt texts, duplicate content, and more.
You can crawl up to 500 pages in a free version of Screaming Frog. If you have a big website, then consider buying this tool.
These are great tools for any website audit. However, the most important thing is which data you need to collect to understand the errors and how to fix them exactly.
How to Perform a Technical Website SEO Audit?
Here are some SEO issues you analyze when performing a technical audit.
Website Structure

Googlebot crawls websites more often, which have an excellent website structure. It will also help your new content get indexed faster in search engines.
Besides helping crawlers, an excellent website structure will aid users in locating more relevant content on your website. They will most likely read more of your content if your website structure is user-friendly.
Make sure that your website structure is using best SEO practices. If not, you can redesign your site structure with the help of your web development team, or if you have skills, you can do it yourself.
I find mind-mapping software valuable in improving folder structure and visualizing how users will likely browse through different website sections.
Fix 404 errors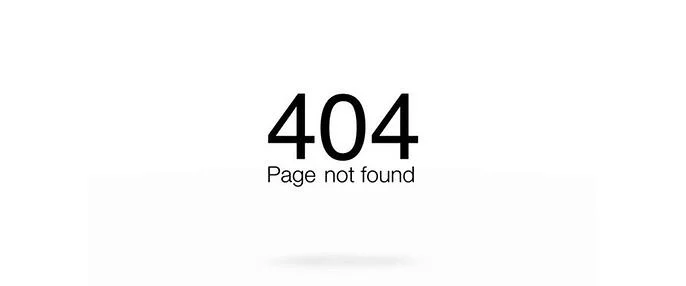 You can find out 404 errors in Google Analytics and Google Search Console.
You don't need to address all 404 errors, as some websites delete outdated posts/pages. When they do that Google Search console starts showing 404 errors.
However, some pages might not load correctly on the user's end. Sometimes poor server response time and specific server errors could cause this issue.
Fix Structured data errors
If you have implemented structured data, ensure it performs to its full potential.
If you encounter errors on Google Search Console structured data page, you need to address them. Some technical structured data errors can drop website ranking.
Check out this article on WordPress SEO Structured data plugins.
Fix Duplicate or Missing Meta tags
There was a feature in the old Google Search Console which notified webmasters about duplicate or missing meta tags. Unfortunately, Google has removed this feature.
However, you can still find meta tag issues using a tool such as Screaming Frog. It will report all meta tag issues when crawling your website, such as duplicate titles, longer descriptions, missing tags, etc.
One of the features I love most in the Screaming Frog tool is that you can easily download any report and use that data later. So, you can download missing meta tags reports, duplicate meta tags reports,  and include them in your SEO audit.
Look for Duplicate Content
Content is the king of any SEO campaign. There are two kinds of duplicate content:
1- Internal duplicate content
2- External duplicate content
You can quickly fix duplicate content issues by reading this article.
Check your Robots.txt
Often, I find weird directives in the robots.txt file of my clients' sites. These directives might sometimes signal web crawlers not to index a particular website section. Once, I noticed a robots.txt of a client was stopping crawlers from indexing any website page.
Hence, I always inspect the robots.txt file, look for weird directives, and remove them.
Here's an example of a default robots.txt file

User-Agent: *
Allow: /wp-content/uploads/
Disallow: /wp-content/plugins/
Disallow: /wp-admin/
 
Sitemap: https://example.com/sitemap_index.xml

Pagespeed Analysis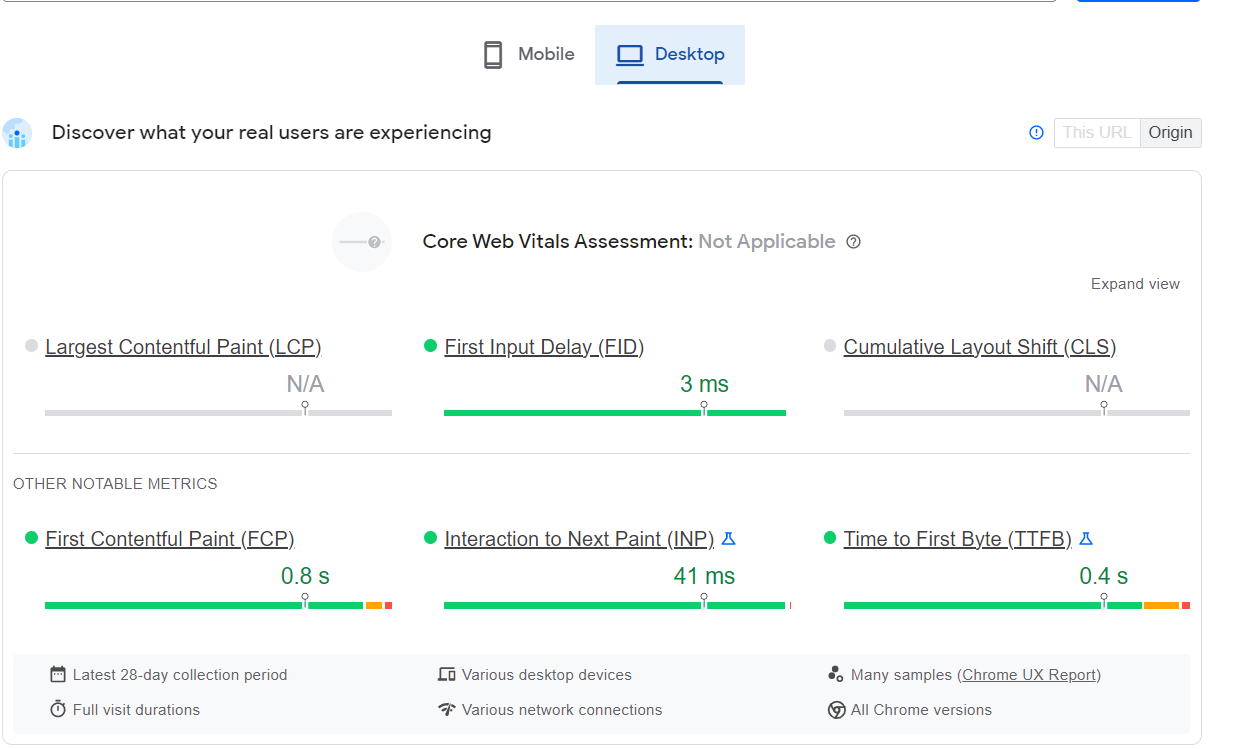 It is an essential factor to consider for better performance of your website. Faster websites have a higher chance of ranking on Google Search.
Google first indexes the mobile version of your website, so make sure your website is completely optimized to load faster on mobile.
You can use Pagespeed Insights by Google and Pingdom Tool to check page load speed. Find out factors affecting speed, Reduce server requests, reduce external resources, image compression, and cache your website.
You can use this image compression guide to optimize your website's images.
Also, you can use Caching plugins if you are running a WordPress website. I have also compared the top caching plugins, WP Fastest cache, and WP Super Cache. I think you will find this review helpful.
Backlinks Audit
You can use several tools, such as Ahrefs, Semrush, Google Search Console, and Google Search.
A backlink audit will help you identify toxic backlinks. Removing such links can benefit your website's search performance.
Most backlink audit tools these days have mechanisms to detect toxic backlinks. Hence, finding links from that particular report should give you links to disavow.
Note: I rarely use disavow option when it comes to backlink audits. Unless Google Search Console flags a manual action on your website, I don't think you should disavow links.
Look for backlinks that are coming from low-quality or irrelevant websites. When you find those links, you can easily remove harmful backlinks.
Also, you can find out competitors' backlinks through a similar process to improve your link building strategy.
Internal links Audit
If you are using WordPress, you can use a broken link checker plugin from the WordPress directory. It will help you find out broken internal links on your website. Fixing those links will give a boost to your organic ranking.
Other than that, you can link other relevant blog posts together to build up a context. Make sure that all your internal links' anchor text is descriptive.
I hope you find this post helpful.