Last Updated on
Using this local restaurant SEO guide will help you understand the core concepts of promoting your restaurant business to more customers online. If you are not using SEO as a marketing method for your restaurant then you are definitely losing a lot of customers.
The restaurant business is one of the leading businesses virtually everywhere. However, to sustain a new restaurant business you need a lot of new customers. One of the best ways to acquire new customers is to rank your business well on Google. For that, we use Search Engine Optimization often referred to as SEO.
Local SEO for Restaurants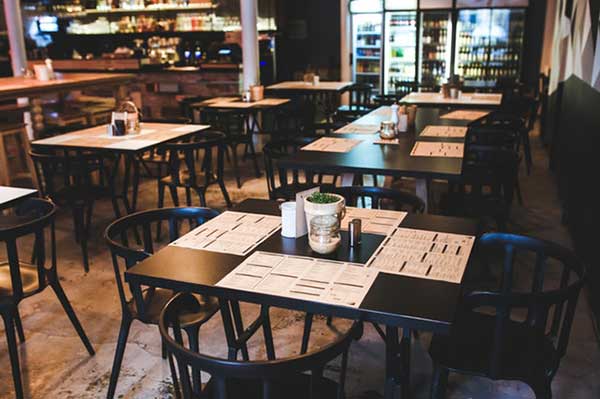 What you need is to set up an online presence of your restaurant business. You can do that by using multiple platforms such as social media, local directories, Google My Business listing, and online advertising. However, I would highly recommend that you create a website then promote your business with it online. You should not rely totally on Facebook, Twitter, or any other third party platform because they can restrict or remove your accounts at any given time.
A well-designed website is the first step to quickly acquire more customers. If you want to rank higher on the search engine like Google, you should make your website useful, and most importantly, SEO friendly.
By using local SEO strategies you can easily rank your restaurant website on the search engines. However, you need to keep yourself updated with the latest trends in the local SEO. The reason is from time to time, local SEO trends keep changing. In this guide, I am going to give you a step by step process.
Optimized Website and Content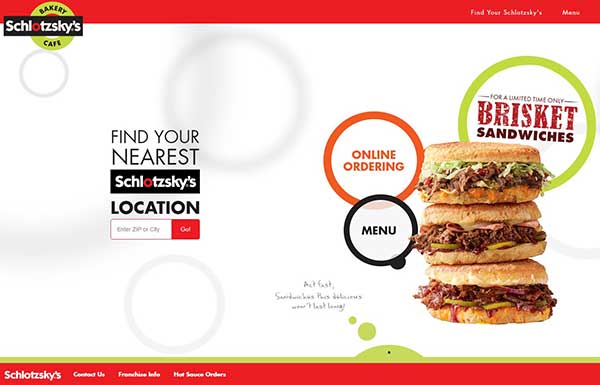 Website optimization is one of the important steps which you should never miss. Your website has to be responsive, adaptable, and reliable for your visitors and for the search crawlers. With recent mobile-first indexing update from Google, it is more important than ever to have a mobile-friendly website. Check out this mobile SEO guide to make your website responsive.
If you are putting every piece of the puzzle in the right box, the whole picture will be clear, for your potential customers as well as search engines.
Adding only text on your website could lead to higher bounce rate. So, it is important that you should use high-quality images along with your text. You can hire an actual photographer or use software such as Adobe Photoshop to enhance the quality of your photos. You can also use stock photo and video websites to enrich your copy.
Once you have those images, you must also compress images without losing their quality. Why? Because compressed images will load faster and Google likes faster loading websites. You can find more image optimization tips in this image SEO guide.
Add your restaurant physical address either on a website footer or on a contact page. You should use Google map to pinpoint your physical address. Also, when you use Google My Business listing, make sure to give a link to your website.
Add Meta tags properly on the website. When you have lots of pages such as restaurant menu, new deals, and discount offers your pages should use all the important meta tags.
Add meta title: Use keywords which you think your potential customers might be using to search this page. Make sure that they are concise and useful. You can check your top competitor's website to have an idea.
Add meta description: To give further details about a page, we use the meta description tag. In this tag, you can add relevant information which attracts a user to click on the link when they see it as a search snippet on Google.
Use Schema for Restaurants
The structured data is quite important especially when it comes to local SEO. Since most restaurant websites target a specific neighborhood or city, there are a lot of benefits of using Schema markup on your website.
Structured data helps search engines understand the content. Using structured data on important things, such as the address, phone number, reserving tables, place orders, etc.. This data could be shown as a search snippet when people look for your restaurant number or want to place an order.
If you are using WordPress as a CMS then you can use these best WordPress SEO plugins to use structured data. You can also add schema manually without a hastle. .
Google My Business
Google My Business is one of the essential platforms, especially for local restaurants. Most people these days use Google Voice search (Google Assistant) to find nearby places.
With the help of Google My Business listing you can show your restaurant physical location on Google Map. It will help potential customers to find your restaurant easily.
It also gives you the opportunity to tell your customer about your operating hours so that they can make reservations and give you orders when you are open.
Other than that, you can also add posts and photos to your business listing. In that post, you could describe a discount offer, prices, etc..
Business Listing and Citation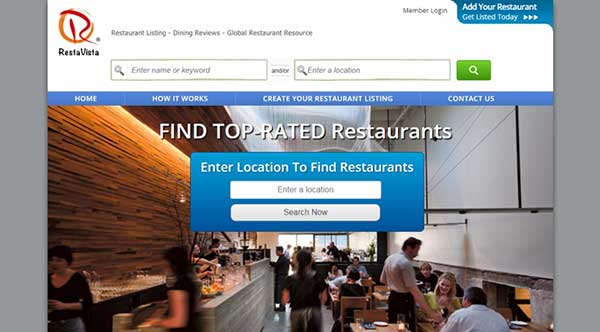 If you want to rank locally, you should also enlist your restaurant in the local business directories.
Business directories will help you out to rank better in the search. You need to research top business directories of your city/country. Create a list of those directories and start submitting your restaurant website one by one.
Also, you have to make sure that you enter the exact information on all the directories. In SEO, it is often referred to as NAP (Name, Address, & Phone Number). Sometimes, Google picks data from business directories especially when you don't have a Google My Business listing page.
Social Media is Essential
Social media is quite an effective way to show your customers your business location, atmosphere, menu, and new deals. You should create social media pages on websites such as Twitter, Facebook, and Instagram. You can use social media competitor analysis tools to find out your competitors' social strategy.
Social media pages for your restaurant business will give you a chance to introduce your business to a whole new audience. Search engines such as Google and Bing consider social sharing as a ranking factor. So, if you grow your channel, you will get more traffic to your website from both search engines and social media pages.
When you are creating a page on any of those platforms, make sure to always add your restaurant address, phone number, working hours and a bit of information about how you operate.
Whenever you create a new page or post on your website, always share it with your audience on all the social media pages. Keep your social media pages updated regularly. In the beginning, you might not get many likes and shares but as your business grow your social media following will grow too.
Always answer your customer's questions whenever they send you a message on any social pages. Facebook, Twitter and many social media websites when finding a page active they increase the ranking on site-wide searches. So let's say if someone search for your business-related keyword on Facebook or Twitter, your social page might have a chance to show up.
Positive Reviews Helps in Attracting New Customers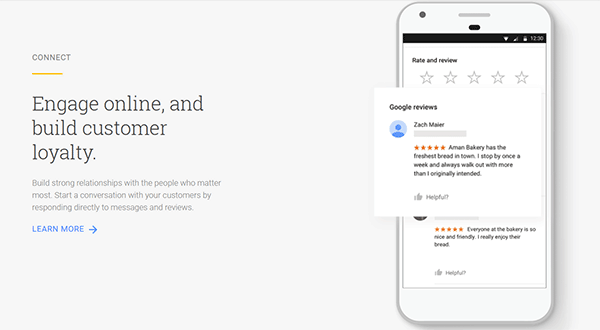 Real reviews from your customers can help you to rank in the local searches. Try to convince your every customer to give a review on Google business page, yelp, and your website.
Google also ask your customer when they visit your restaurant, to leave a review about their experience. So, you should always provide high-quality service to get positive reviews.
You can also respond to your customer's reviews on your Google My Business page. So, if somehow they are not satisfied with the service, they could leave a negative review. I would highly recommend that you respond to bad reviews immediately.
Getting good or negative feedback from your customers will help you grow your business. If you get more positive reviews than your competitors you will always come up more frequently when people search for nearby restaurants. Read more on how to remove negative content from Google search.
Conversion and User Experience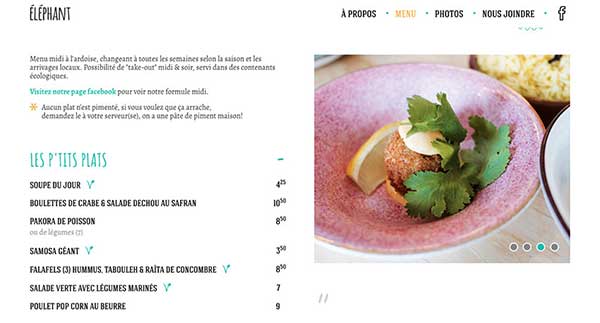 If we talk about the conversion you might think that it is nearly impossible to convert a visitor into a customer but trust me you can. If your website has some problems the customer will most likely never visit it again. It can be bad for your business.
If you are providing home delivery service, then make sure that your checkout process is working smoothly.
Always try to make your website user-friendly so that everyone can see the information which they need without calling you. Your restaurant menu is perhaps the most important thing so it should be clearly visible on the website. The loading time of the website has to be optimized so that everyone can find the information as fast as possible.
I have recently compiled a list of the best free SEO tools, make sure to check them out. There are lots of useful tools to perform different SEO related tasks.
Analyzing the Results
To measure your website progress, Google Analytics is a great traffic tracking tool. It is completely free for anyone who has a Google account. Set up a Google Analytics account, so you can track your SEO campaign results successfully. You can also use Google Tag Manager to add Google verification code to your website.
Google Analytics is one of the best tools which tells how many visitors are coming on your website, what's your bounce rate, and how much time they spend on the website.
I would also recommend you to use Google Search Console to track how your website is appearing in the search results. You can check out this beginner-friendly Google Search Console guide for more information.