Last Updated on
Businesses are making a crazy amount of money using free Instagram organic reach. You can quickly grow your Instagram followers if you follow this post. It is a super easy and actionable strategy.
I have performed a test to grow my Instagram followers for a test brand. I took no more than 30 minutes each week to get instant results.
Today, I will show you how to use this same strategy to grow your followers on Instagram.
Instagram is a great platform to promote your small business.
This strategy will work if you do it right. However, this is not a magic trick or not even a cheat. This strategy will work for those who know how to create great content.
According to their claims, Instagram has more than 300 million active users.
These are huge numbers; the real question is how as an online business, you can boost your sales using Instagram.
How to Boost Your Instagram Business Followers?
First of all, you need to create an account on Instagram. Here are a few excellent practices to help you optimize your Instagram profile.
Use a unique business name and username. Please include any of the essential keywords here. However, keep it short and memorable.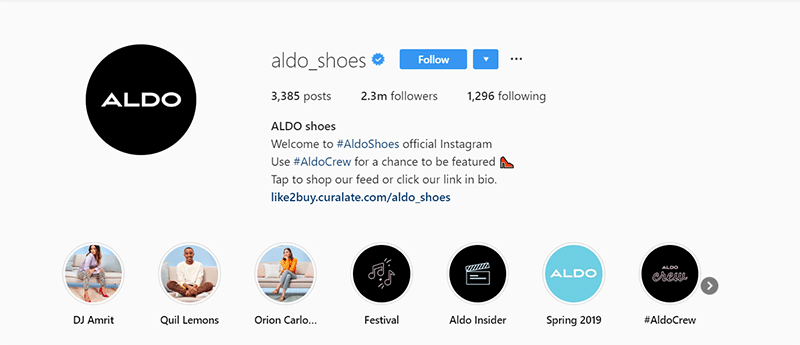 Fill out your bio and include important keywords related to your niche. Don't use just keywords. Use one or two meaningful sentences which will explain your brand
Tell your audience

how you are better than the rest of your competitors

and what is your unique selling point.

Connect your Instagram account to Facebook. Create a tab on your Facebook page for Instagram.
Use hashtags with your business keywords

on every photo you share on Instagram.

Update your account more frequently and regularly with new content.
Find your competitor's hashtag strategy and experiment with those hashtags. Try different hashtags and pick the ones which work best for your business.
Engage with your potential customers, comment on their posts, and like their photos. You can find them by searching for your business-related hashtags. Respond to every single comment on your photos and encourage new people to follow you for more incredible images and products you offer.
Share your customer stories by mentioning your customers in the photos. You can thank them for buying or using your product.
Track each URL that you post with your content. It will help you understand which strategy is working and bringing the traffic. You can try Bitly URL shortener to track click rates and other helpful information such as the user's geographic region, OS, etc.
How did I Gow 1,000+ Followers on Instagram & Facebook?
These numbers are not huge, but these 1,000 followers were very engaging. I have used this strategy to boost Instagram followers instantly. So, I thought, why not share my experience here so more people can grow their Instagram followers quickly?
This method works so well that even though I haven't posted for some time, I still get 30+ followers daily.
Grow Instagram Followers for Your Business for Free
I grew these followers mainly through organic reach. I increased my followers from 0 to 1,000 within a month. And no, I haven't spent more than 6 hours doing so. Anyone can quickly boost their followers, but you must post content consistently.
The idea was to collect as much data as possible before starting an online business. I read a post on maybe r/entrepreneur (Reddit) or probably on Ycombinator. I don't have a backlink to that post. However, the post's central theme is that before starting any business, you should collect data, create a user base, and see if they are willing to buy the product.
So, here's how I started. I set up an account on Instagram and used these tools to create banners, posts, and content schedules: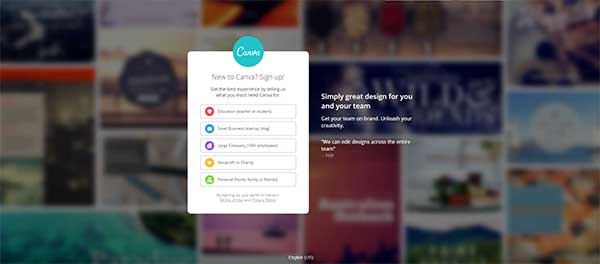 Canva
IFTTT
Gimp
Unfollowerstats
I will explain how I used these tools in a bit. Right now, we should talk about how exactly you should set up your accounts on all the social platforms.
First of all, you should use one unique handle. Add a keyword if possible. If you are a brand that sells shoes, you can create aliases such as "Brand+Shoes" or "Brand+Shoes+City."
You can use anything but make sure that this handle is available on all the platforms.
Now that you have created pages, make your social pages look attractive. Add information about your brand and include keywords in the description of every account.
You can use keywords anywhere you like. By using keywords and tags related to your page, Instagram will boost the organic reach.
If you have skills to create and design images, then I don't think you would need Canva or similar software. However, for those who are not graphic designers, you can use Canva.
Canva is an image editing online software. It is free to use, but if you want more features, consider buying a Canva membership. It is quite a helpful tool, so you won't regret your decision.
Why are we using these tools?
Image editing tools help create compelling images. Adding and improving shades of ideas will make your pictures look attractive. Users will more likely click on the like or follow button when they have a reason.
Add high-quality images if you want this or any content strategy to work. You can use a variety of tools to create better-quality images. Here is some image editing software that you might find helpful:
Adobe Photoshop
Gimp
Adobe Illustrator
Adobe Premiere Elements
Final Cut Pro
Create a Content Strategy for Your Instagram Account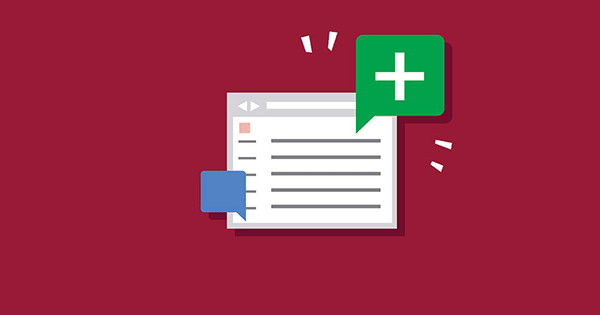 Now, let's move on to our next step. You need to have lots of content before publishing it on social media. Finding and posting images could be hectic, so schedule a social media content plan. Here's how to do it:
Create content for a month beforehand.
Define how often you publish content on your pages and schedule your content strategy accordingly.
Research relevant tags that are most used by influencers in the industry.
Write compelling and informative text descriptions.
Now, schedule these posts using IFTTT. When I worked on my accounts, there wasn't any recipe to schedule monthly postings on an Instagram account. So, here's how I did it:
I posted two images each day on the exact period (except Sunday).
I scheduled content for a month, including photos, descriptions, and tags in a spreadsheet.
Then I posted each image at an exact time twice a day.
Other than that, I followed relevant accounts. Each day I followed 50 accounts. Those accounts were engaging with similar content I posted.
At the end of each week, I checked followers and unfollowers. For this, I used a free tool, UnfollowerStats. I created a list of users who were not following me back and started interacting with them. This method has quickly helped me boost my followers.
So, I hope these suggestions will help boost your Instagram and Facebook followers. Let me know in the comments what other techniques you have used to increase engagement on Instagram.
If you want to advertise on Facebook, check out this post on Facebook retargeting ads.