Do you want to speed up your WordPress website? The good news is WordPress speed optimization is easy, and without having technical skills, you can optimize any WordPress website SEO. However, for the best results, I would suggest that you hire a professional to speed up your website. With the help of this tutorial, you will be able to speed up your WordPress site to a great extent.
Why Should You Speed up Your WordPress Website?
There is a misconception that website speed is a ranking factor which Google considers when ranking websites. It is partially true that Google considers page load speed but it definitely doesn't rank websites according to that factor alone. Google only penalizes the slowest websites which are very slow to load on the user's end.
If your website is loading under 2 seconds – 5 seconds time then it is an average speed website. Not great but it is somewhat acceptable. However, if your website is loading in 10 or 20 seconds time then definitely Google won't rank you on the 1st page until you improve the speed.
Page load time of a website is quite an important factor. Your users will more than likely to stay and enjoy your content if your WordPress website speed is great.
On the other hand, an extremely slow website creates a bad user experience and increase the bounce rate.
There are countless benefits of Speed Optimization such as:
Great user experience
Lower Bounce Rate
More conversions and boost in traffic
How to Check Speed of Your WordPress Website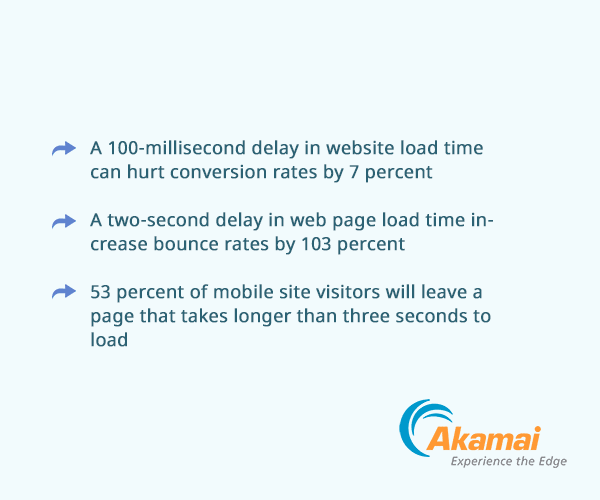 There are a variety of online free speed testing tools which not only tell you how slow is your website but also how to fix those issues.
To test from any of the mentioned tools, you just need to enter your website's homepage URL. It will show you how fast your site is loading, which things are slowing it down and how to optimize it further.
What's your current page load speed? If these tools are suggesting above 2 seconds page load time, then I would suggest you read ahead. Otherwise, you don't need to optimize your website further for speed.
Things that Could Slow Down Your Website
Your website could be a visually-stunning conversion machine, but its appearance and functionality won't matter much if it takes too long to load. Here are a few things that could affect your website's page load time considerably.
Wrong WordPress Configuration
Uncompressed images
No Cache mechanism
Unoptimized WordPress theme
Unreliable Web Hosting
Outdated Themes and Plugins
How to Speed up Your WordPress Website?
Now that you know your website is performing poorly on the user end. Get ready for WordPress speed optimization.
1. Optimize WordPress
Database stores all the website content. This includes blog posts, pages, comments, and custom post types such as links, form entries, and portfolio items. It also stores numerous other website settings.
It is quite important that your WordPress CMS is regularly maintained and your database is fast. You can optimize your database using a plugin such as WP Optimize and WP-DB Manager.
These plugins would help you easily remove residual data from your database and make it load faster.
To keep it faster, you have to regularly clean the residual data.
2. Compress and Resize Images
Using stunning images and videos is an essential part to improve user engagement. You can download high-quality stock photos and videos from here.
Before uploading images to your website, you should always compress and resize them. For example, if you download a stock photo in high-quality resolution, the original size of the image would be around 2Mb – 4Mb. And let's suppose you add 5 of those images on a single page. This page size would be increased to 10Mb to 20 Mb. That's why you need to always upload compressed images to your website.
Images take more data to get stored and load compared to text, CSS, or JS. That's why compressing images will help your site's speed a lot. Here's how you can compress images without losing quality.
You can also use WordPress image optimization plugins such as Smush Image Compression and Optimization and EWWW Image Optimizer. They both are free plugins to use with limited functionality. To unlock all the features you have to buy the premium license.
However, I would highly recommend that you use image editing software such as Gimp (free) or Adobe Photoshop (paid) to compress images before using them on the website.
3. Use WordPress Caching Plugins
Caching is an important aspect of speed optimization. It is mainly helpful for websites which use unoptimized themes and plugins. It will improve page load time remarkably.
You can use one of these best WordPress cache plugins to make your site perform even better.
If you are not good with web development then you should hire someone to install caching plugins on your WordPress website. Here is a tutorial to configure W3 Total Cache settings, you can definitely get a quick speed boost with W3 Total Cache.
I have also done a comparison between 2 of the most popular cache plugins WP Super Cache, WP Fastest Cache or W3 Total Cache. You can also check it out.
4. Always Use an Optimized WordPress Theme
There are thousands of free and premium WordPress themes available which you can use to create your website. However, not all of them are optimized for speed.
So, whichever themes you choose make sure that it is optimized for speed. Here's how you can check any WordPress theme speed without uploading it to your website.
Pick any of your favorite themes and look for the theme demo button. Clicking on it will open up a demo of this theme. Copy the URL of that particular demo page and paste it into the Pingdom speed checking tool.
5. Reliable Web Hosting
It is the most important thing to consider because a cheap hosting solution might slow down your website a lot. Hence, you should do your research before buying any hosting solution.
I am personally using Siteground shared hosting on this website and it is quite good. You can pick up any plan that you can afford and get it right away. Also, their customer support is top-notch.
There are other web hosting solutions which I haven't personally tried but I heard good reviews from friends.
Kinsta
Inmotion Host
WP Engine
Digital Ocean
6. Update Themes and Plugins Regularly
If your WordPress site's not getting updated regularly, it could affect speed. Also, it could make you vulnerable to security threats.
You should keep your themes, plugins, and WordPress CMS updated to the latest version regularly. Every new WordPress update brings new features and optimizes older features.
I hope this post helped you optimize the speed of your WordPress website.