If you are new to WordPress or SEO then you must be looking for ways to optimize pages on a WordPress website. In WordPress, you can only put content in two formats "post" or a "page". There are a lot of useful WordPress SEO plugins which can help you create better optimized post or a page.
In this post, I am going to share with you a complete process of creating an SEO friendly page on a WordPress website. You can also apply these tips in your blog posts.
Keyword Research
Without using properly researched keywords and analyzing their competition, it is much difficult to attract a reasonable amount of traffic. So, I would suggest before you start creating pages, you should find out easy to rank keywords.
When you use proper keywords, Google crawler would easily understand your page copy. You can use any keyword research tool of your choice but I would recommend Google Keyword Planner.
The process of researching good keyword is simple, you need to login to your Google Ads account. After that, write down any of the keywords which you think people would search to find your product/business.
When it gives you keyword suggestions you should check out by searching them on Google yourself, what are your top competitors and how many results already contains this same keyword. Once you find out a good number of less competitive keywords then you can use them inside your page copy.
URL Structure of a Page
It is another significant ranking factor. We should always aim for memorable and simple URLs instead of using ambiguous ones. Simplify each page URL so that search engines can easily crawl and index them. I have recently written a post on the best URL structure practices for SEO. Give it a read for more details on this topic.
Note: If you are planning to rewrite existing page URLs then make sure that you use proper redirects and canonical URLs.
Add Primary Keyword in H1 Heading
It is considered a best practice to add a primary keyword at the start of page/post title. It helps crawler quickly understand the page topic. The page title should be added using HTML H1 heading tag. Also, use it only once on a page. It is usually used as a post title or page title which users see right after the page load.
If you add too many keywords or used H1 tag multiple times on a page crawlers might have problems understanding the topic of the page.
Add Optimized Images

If you have to add images to your page then always consider using optimized small image size so a page could load faster. You can use various software and online tools to compress images without losing its quality. Once you have optimized high-quality images, you should worry about assigning them some tags so Google bot and other search crawlers can understand the image.
For that, we use image alt text (alternative text) with our images. In this image optimization guide, you can find more good image optimization practices.
Keyword Focused Copy
High-quality content is quite an important ranking factor. Without having content or using low-quality content could impact the bounce rate or result in a low keyword ranking. Always add interesting content to engage users to take a specific action.
Also, break down your content into several paragraphs, opt for shorter sentences and use multiple sub-headings to divide the content. It will make the user experience quite pleasant.
Add Sub-headings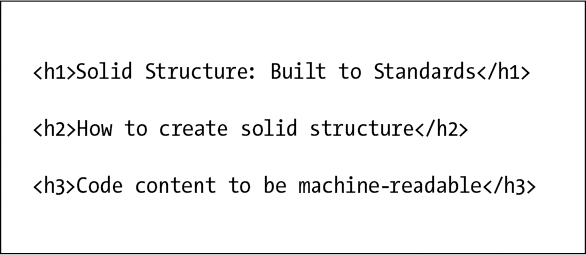 Use HTML sub-headings such as H2, H3, and H4 to divide content into equal portions. It will help users navigate a long article much easier. Search engines also use these headings to understand the topic in a broader sense. So, you should add either variation of primary keywords or use secondary keywords to provide more information to the user.
Note: Don't overuse one keyword alone. You can use a variation of a keyword or secondary keywords.
I have recently compiled a list of the best free SEO tools, make sure to check it out. It will help you boost the website ranking more efficiently.
Add Meta Tags
Writing persuasive meta tags will improve your CTR and ranking. A meta tag is an HTML tag which usually gets displayed to the average user in the search results. The purpose of using a meta tag is to describe the contents of the page to the user. The end goal is to convince and persuade the user to click through to your website.
You can add meta tags such as meta title and meta description using Yoast SEO plugin.