Every small business should focus on content marketing, that's what I tell my SEO clients when they ask me how they can boost organic traffic further. They are almost unaware of how content marketing can be a powerful tool to promote a business.
In this article, We're going to explore how to develop a great content marketing strategy; and how to market that content effectively to get the exposure that your brand deserves.
What is content marketing?
Content marketing is a process of sharing information online through different materials and mediums. In simple terms: Content marketing is all about helping people. It's up to you how you leverage this medium or use different marketing channels to promote your business online.
There is a big difference between content marketing and advertising. When you advertise content most of the times you show website/product to your potential customer.
However, content marketing is different mainly because your potential customers actually look for the information that you have written on the blog. So, it is quite an effective way to drive traffic to your website as well as convert that traffic into paying customers.
Content creation
Create useful content! You have already heard this term so many times by marketers. And it is quite true. If you want to succeed with your content marketing strategy your content must be useful to your audience. Duplicate content or fluff content won't help you attract much traffic.
Let's talk about audience. Most blogs don't have a very clear idea of who their target audience is, and who could be interested investing their money in the product you are offering. So, it is quite an important part of content marketing. Find/research on your target audience. Create buyer persona in your mind or on a piece of paper. It will help you easily come to a conclusion.
When you find out your target audience, you should start creating useful content but wait! Content without strategy is not a good practice. So, you need to develop an effective content marketing strategy.
How to create a content marketing strategy?
There are many ways that you can develop an effective content strategy. But here's how most of the big content marketers do that:
First research top keywords in the industry based on buyer intent.
Now you can use those keywords to create pillar articles.
You can even generate more ideas with your content pillars to write supporting content.
What is a pillar article?
Pillar article is a detailed blog post that has comprehensive information about a particular topic. These blog posts could be a free online guide, case study or anything that has potential to get you good organic search traffic.
What is supporting content?
These are supposed to give page authority to your pillar articles. The purpose of these supporting articles is to spread more information on the pillar article's topic.
Content Optimization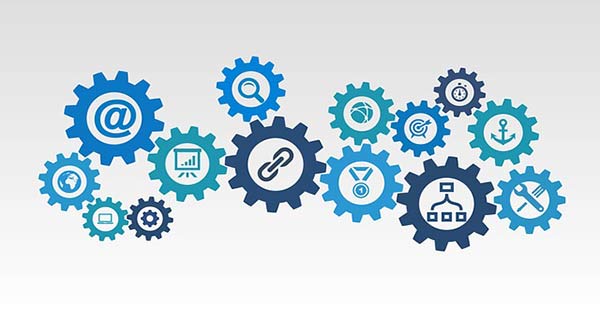 Content optimization is crucial mainly because you want to attract organic search traffic. Google and other search engines give priorities to highly optimized content. This is not a new method and in fact, it has been used by online marketers for more than a decade.
let's see what we should do to make our content more optimized for Google. If you are using WordPress, then you can install Yoast SEO plugin. It is quite a useful plugin to optimize content of your website. You can read my SEO tutorials which I write on this topic or check out these:
10 Essential On-page SEO Tips For Absolute Beginners
So, we have already done keyword research for our content. Now we have keywords and hopefully content which needs optimization. We need to use keywords in our content strategy.
Use keywords in Meta title, meta description.
Make URLs of your blog easier to understand for the average user. See the example below:
Use breadcrumbs on your blog (if you write in multiple categories).
Optimize every image on your website. Compress images and improve your website page load speed. Add descriptive alt text to explain your images.
Create headings in your content.
Don't use more than 5 sentences in each paragraph.
Create bullet points, use tags such as <UL> and <OL> to make lists.
There are many more things that you can do to optimize your content. Optimization never ends, there's always room for improvement.
Marketing
Now here comes the tricky part. You can market your content on social networks, organic search, paid search, social bookmarking sites, affiliate networks, and I am sure there are other endless possibilities.
Since I cannot cover each marketing channel in this post, so let me just give you a short glimpse of how you can promote your content.
Use social networks to promote your content. Schedule your social pages to post content regularly.
Write on similar topics on other blogs and promote your content.
You can also use Pay Per Click advertising  or SEM (Social Media Marketing) to promote your content.
Build an email list and send your monthly/weekly top articles. Check out these affordable email marketing services.
I am sure there are many other ways that you can use to market your content to a larger audience. It will take some time to understand which marketing channels are your target audience is using, then you can improve your content marketing strategy even further.
Please feel free to share this article if you find it a bit useful. I would really appreciate it.