If you're new to SEO then there is a lot to learn. However, with the basic SEO tips shared in this post, you can optimize websites for better search rankings.
I was once a beginner myself so I know to rank a website for a beginner is a lot more difficult. You can use some of these tips on your site right now and get a quick boost in the ranking.
If you want to promote your business online, then SEO is a great way to get more business. For the best results, of course, you would require more knowledge of the SEO topic.
For medium to low competitive search queries, these tips would make a difference.
If you want to learn more advanced SEO topics then check out more of my SEO tutorials.
1. Speed Optimization
Faster websites appear higher in the ranking on Google. So, the 1st step in any SEO campaign is to check the website speed.
For that, you can use tools like Pingdom, WebPageTest, or PageSpeed Insights. What you need to check is how is your page load time. If it's under 2 seconds time then your website speed is good. However, I would recommend that you hire someone for this job to optimize your site speed.
Why Should you care to speed up your site?
Google prefers faster websites to display on the 1st-page results. If your website is extremely slow, it will perform poorly in search results.
If you are using WordPress then I have shared speed optimization tutorials. Here are some of them:
– Best WordPress caching plugins
– Compress images without losing quality
2. Improve Website Structure
Search engines crawl all the pages of your website unless you give them instructions to don't follow or index a page. So, having a good website structure is an important SEO step that could improve your site crawling. If you want to learn more about indexing or crawling then check out the article.
So what you need to do is create a logical structure that is easy to navigate for both users and search engines.
Include your top pages in the header navigation. Add all important links within those pages.
Add internal links on all your site pages. Linking them with each other will help Google crawl them.
You can read more about this topic in my post how to build a website structure for SEO
3. Target Important Keywords
Keywords are what words people search on Google and many other search engines. So, you need to use those words on your pages. It is perhaps the most important SEO tip that you need to get more people to your website. So, how do you find those words?
You can use basic search queries that you think are probably used by your potential customers on keyword research tools. One of the most used keyword research tools is the Google Keyword Planner. With the help of it, you can find out great keywords which you can add to your site.
Once you have those keywords you can place them within the 1st paragraph of the page.
Also, you can add them in your meta title and meta description tags.
4. Link internal pages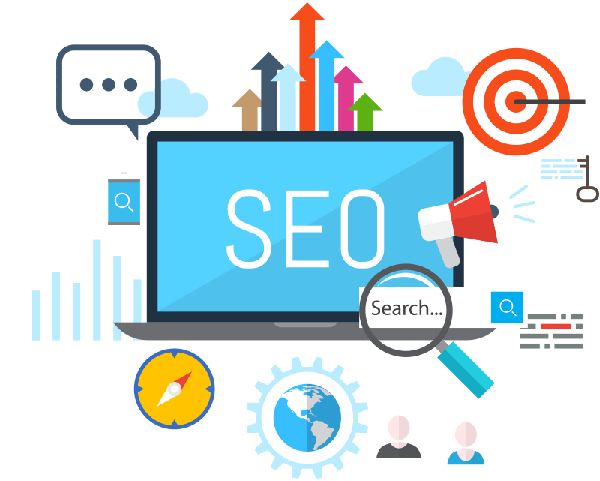 Internal links are hypertext links on any website that link together all the pages with each other. It is a great way to reduce the bounce rate as well as improve the ranking of your site.
Here are some good practices that you can use to link pages:
Try to use a keyword when you create a hypertext.
Add at least 3 links on a page to link to other pages of the site.
Find out pages that are not linked properly and link them from other pages.
Avoid overusing them because it could affect user experience.
You can read more about creating internal links here.
5. Create and Add Sitemaps
The XML sitemap is an XML file which can help your website to list in search engines. It is a way to tell search engines about the structure of a website. A sitemap can enhance your website ranking in search engines.
Some content management systems generate a sitemap automatically when you create a site. However, for some content management systems, you have to create a new sitemap. If you are a WordPress user then you can use these WordPress XML sitemap plugins.
Using sitemap is helpful for search engines to easily crawl the web pages on your site. A sitemap is essential to improve the website's SEO. If your website is lacking an XML sitemap, Google might not completely index your website.
Here's a tutorial to add your XML sitemap to Google, Bing, and Yahoo.
6. Use Correct URL Structure
A site's URL structure should be kept as readable as possible to humans as well as search engines. A good URL structure is a memorable one.
These tips will help you create URLs that will add to the success of your website.
Always use relevant keywords within the URL of a page or post.
Keep the URLs readable to both search engines and users.
Remove extra words within the URL such as numbers and underscores
7. Link Building
Link building is a very popular SEO technique to quickly improve rankings in the search engines. You can use these simple practices to get more backlinks for your site:
Write helpful content on your website that solves a problem. It is a proven way to get backlinks.
Post content through guest blogging on the sites that potential customers read.
Write helpful content on other platforms such as Reddit, LinkedIn, forums and online communities.
Answer questions on Quora, and similar Q&A sites.
Add links to your website on all the social media platforms that you use.
I hope you find this post useful. Please feel free to share it on Facebook and Twitter, I would appreciate it.