There are plenty of websites offering SEO tips for small business. However, SEO tips mentioned in this article are valuable mainly because, I myself was once a beginner and understand how other SEO beginners think and feel.
The SEO business has grown a lot in the past couple of years. That's why it is important that you keep up with the new changes in the SEO worldif you want to stay top on the 1st page of Google.
If you want to promote your business online, then these SEO tips will help you greatly. Although, you would have to master the skills of SEO to perform better in search ranking but these SEO tips will surely get you started.
It is useful for anyone to learn the basic principles of search engine optimization. Below are the SEO hacks which I think will help you increase your website traffic.
1. Speed Optimization
Google prefers fast websites to appear on the first page of Google. If your website is extremely slow, it will perform poorly in search results. I recently did a comparison between WP Super Cache and WP Fastest Cache, make sure to check that out especially if you are using WordPress.
Speed optimization is especially more important if your potential customers use your keywords to search your business on mobile. Using unoptimized image can slow down websites. You can easily compress images without losing quality, even after uploading them to your site.
You can use these tools to check out your current page load speed:
2. Improve Website Structure
To build a search engine optimization friendly website; we need to make our that it can be crawled easily by search engine's crawlers.
Try to avoid using JavaScript, tables and flash elements. So that web crawlers can easily index your website without sucking in the code of your website.
Web crawlers are computer programs that index and store information of your website so they can display in the search results.
Every successful business on the Internet has a great website structure that is one of the many reasons Googlebot love those websites. So, if you want to improve your ranking, build a website structure that is easy for users as well as to crawl by search bots.
3. Internal Links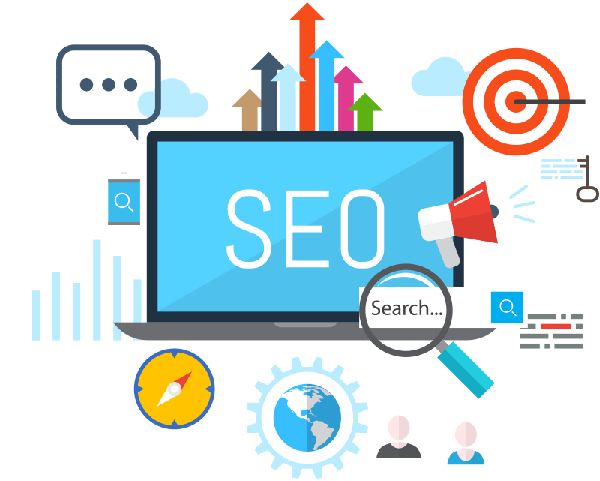 Build internal links on your website to improve its navigation and user-friendliness. Most people when finding something useful on your website would more likely to browse your website when they see internal links.
Your job is to give them a proper page structure so they can easily navigate the site. Use internal links on every page and post. Linking pages on your website together will also help to reduce the bounce rate.
4. Add a Sitemap
The XML sitemap is an XML file which can help your website to list in search engines. It is a way to tell search engines about the structure of a website. A sitemap can enhance your website ranking in search engines.
Using sitemap is really helpful for search engines to easily crawl the web pages on your site. A sitemap is essential to improve the website's SEO. If your website is lacking an XML sitemap, Google might not completely index your website. Here's how you can add your XML sitemap to Google, Bing, and Yahoo.
5. Find out Important Keywords
Keywords are one of the main factors to make your website SEO friendly.
Keywords are the phrases which people type when they look for things in search engines, like; Google, Bing, etc…
It is important that you use keywords on your website in important places such as; Meta tags, HTML headings, URLs and on the first few paragraphs of your page copy.
make sure you didn't overuse keywords on your website. Also check out these SEO keyword research tools to find the best keywords.
6. Use Correct URL Structure
A site's URL structure should be kept as readable as possible to humans as well as search engines. A good URL structure is the one which is memorable.
These tips will help you create URLs that will add to the success of your website.
Always use relevant keywords within the URL of a page or post.
Keep the URLs readable to both search engines and users.
Remove extra words within the URL such as numbers and underscores
7. SEO Local Pack
Google my business listing and the information displayed in the listing are considered local pack. The information included by a business owner, user submitted information such as reviews and uploaded photos are some of the ranking factors. These factors boost the ranking of 'Google my Business Listing' in Google Maps and Google search results.
It depends on Google to show either local pack results or organic search results when a user types the query in the search box. However, using local SEO best practices, you can improve the chances of appearing in both of these results for a given keyword. Check out this SEO guide for local restaurants to improve your organic reach.
8. Link Building
Link building is a very popular SEO technique to get higher rankings in search engines.
You should try to get dofollow white hat backlinks. You can get link backs through article directory submission, forum posting, comments and by guest posting on some of your niche top websites to get a free backlink to your website. You can use these link building tools to improve your link campaign to the next level.
Some blogs and websites offer guest posting. you need to find such blogs who accept guest posts.
One by one, pitch them your article summary. Always remember don't waste all your precious time in getting backlinks; instead generate awesome content to get natural backlinks from your visitors and followers of your website.
I hope you find this post useful. Please feel free to share it on Facebook and Twitter, I would really appreciate it.